Journalist believes 28-year-old star has 'made up his mind to leave' Tottenham
Pierre-Emile Hojbjerg faces uncertain future at Tottenham Hotspur, could leave in January
According to journalist Paul Brown, Pierre-Emile Hojbjerg may well have made up his mind to leave Tottenham Hotspur in 2024.
The 28-year-old Denmark international was a pinned starter under Antonio Conte. But Ange Postecoglou's arrival has seen him shockingly slip down the pecking order, with Pape Matar Sarr and Yves Bissouma preferred over him.
Rodrigo Bentancur's return from injury makes Hojbjerg's task even tougher. The Uruguayan was his partner under Conte but now, it seems, the two will hardly start alongside each other again, given Ange's preference for other players.
Hojbjerg has been linked with a move to Juventus in 2024. Brown, speaking exclusively to GiveMeSport, believes the former Bayern Munich and Southampton midfielder may well be on his way out.
Hojbjerg on his way out?
He said:
"I think Hojbjerg has made his mind up that he wants to leave. He was told that he could leave if the right deal came along in the last window and I think that probably made his mind up.
"He's in the team now because of injuries, but it doesn't look like he's going to stay there for very long and I think he knows it. At this stage of his career, he wants to be playing regularly and there are some pretty big clubs looking at him who'd be able to give him more game time than Spurs."
Hojbjerg is traditionally a classic defensive midfielder who doesn't boast the best agility and attacking ability. Bissouma is arguably more complete in that aspect and it seems that the Dane isn't what Ange is looking for.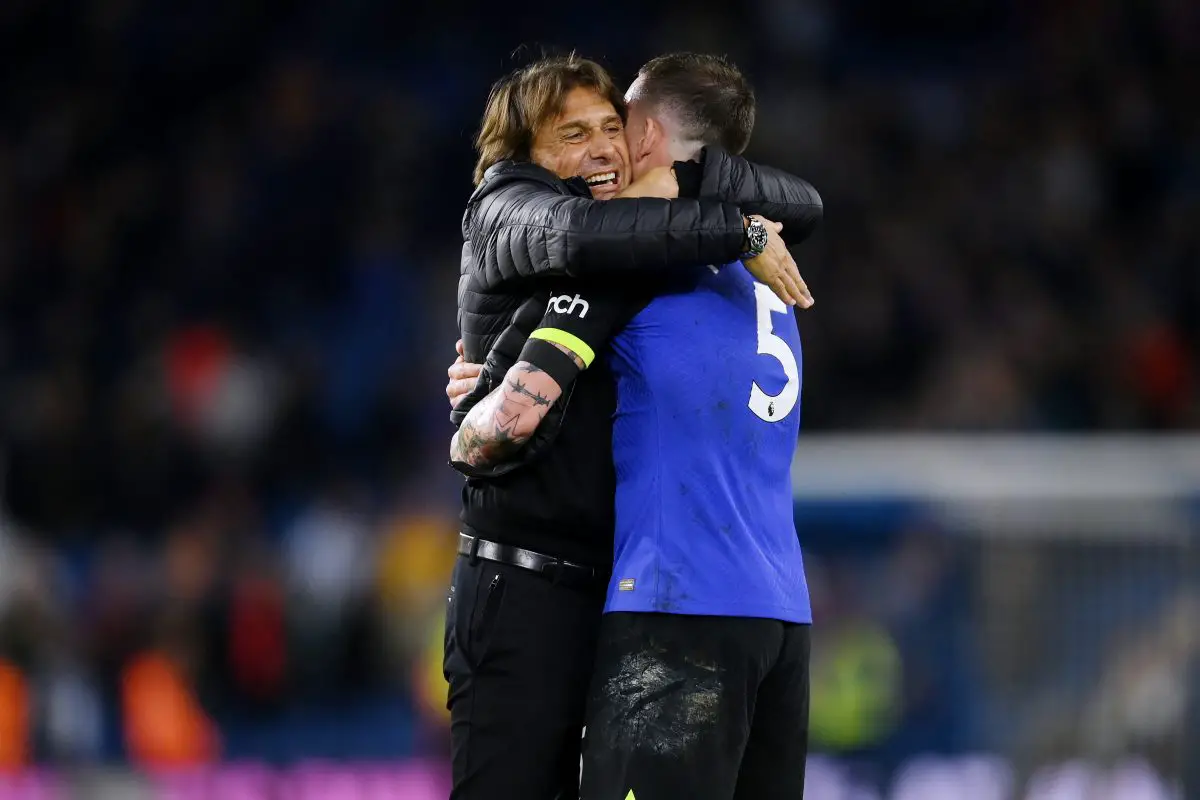 If that is the case, there is no point in keeping a player that isn't preferred by the manager. We already have the likes of Tanguy Ndombele and Giovani Lo Celso on our books whose long-term future at Spurs has been in doubt for a while. There's no point in adding another name to the list.
But we have to ensure that we are well covered for when Bissouma and Sarr leave for AFCON in early 2024 because we will definitely need depth during that time. The Mali international's suspension got Hojbjerg a start against Fulham in a 2-0 win.
More Tottenham Hotspur News
And he was pretty decent in that game. There is no doubting Hojbjerg's ability but if the manager doesn't want him, it's best to cash in on him as soon as possible, but also ensuring that we aren't short of options in defensive midfield mid-season if he does leave.