"Some people misunderstand" – Tottenham star admits life under Mourinho is not as it meets the eye
Son Heung-Min backs Jose Mourinho to bring success to Tottenham Hotspur
According to Goal (h/t The Independent), Tottenham Hotspur star Son Heung-Min believes that those outside the club have the tendency to misunderstand Jose Mourinho.
The Portuguese manager is a divisive figure who one can love or hate in equal measure. Given how he has steadied the ship at Spurs, it would be fair to assume he is more loved than hated in North London.
"Some people misunderstand the manager."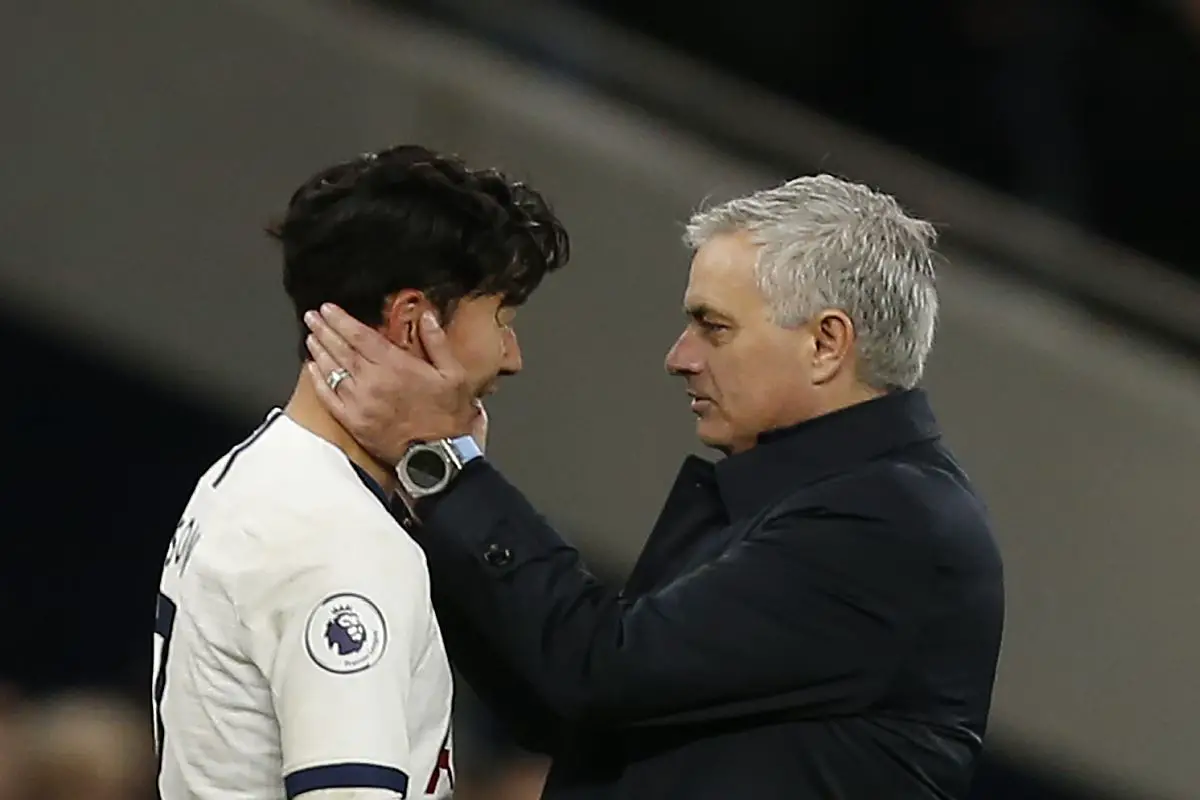 Son revealed just that and confirmed that he is seen as a friendly character. He also attributed to the boss having the right mental approach to bring trophies back to the club.
"Maybe they have a different opinion compared to what he really is, but we see him every day and it is a great atmosphere at the training ground."
Son admits that training is fun at the club. He pointed to the same being represented in the Amazon series 'All or Nothing'. For those out there believing it is a work of fiction, they can think again.
The South Korean is also confident that the Portuguese tactician can bring success to Spurs. For a club that has come close on multiple occasions, winning a trophy has so far has been a bridge too far.
One of the best managers in world football, Mourinho has won trophies at every club he has been at. Given the upward trajectory we are currently experiencing, it is hopefully just a matter of time.
"He has a winning mentality and we all believe he can bring us success and take us to the next level."
More Tottenham Hotspur News
Son has been one of the standout stars for Tottenham this season. He has formed an excellent partnership with Harry Kane, much to our opponents' dismay.
As long as he keeps scoring and creating goals, Son is doing his bit to ensure Mourinho leads us to glory.