Arsenal draw up terms for UCL winner who is on Tottenham's radar
Arsenal drawn up terms for Tottenham Hotspur target Philippe Coutinho
According to the Spanish news outlet Diario Sport (h/t ESPN), Arsenal have drawn up their terms on the potential transfer of Barcelona midfielder Philippe Coutinho amidst interest from Tottenham Hotspur. He has failed to make a mark at Camp Nou since moving from Liverpool back in 2018.
The Gunners are adamant that they are only willing to take Coutinho on a loan transfer without having any mandatory clause to purchase him at the end of the stint. They also want the player to slash his wages. This could either see Coutinho taker home a smaller paycheque or Barcelona footing a part of the bill.
Tottenham have also held negotiations to enquire about the possibility of signing the Brazilian, but they are not alone in the transfer race. Everton and Leicester City have shown an interest in signing him, while Newcastle United are also in the mix. However, the Brazilian does not prefer a move to St. James' Park in an attempt to revive his stagnated career.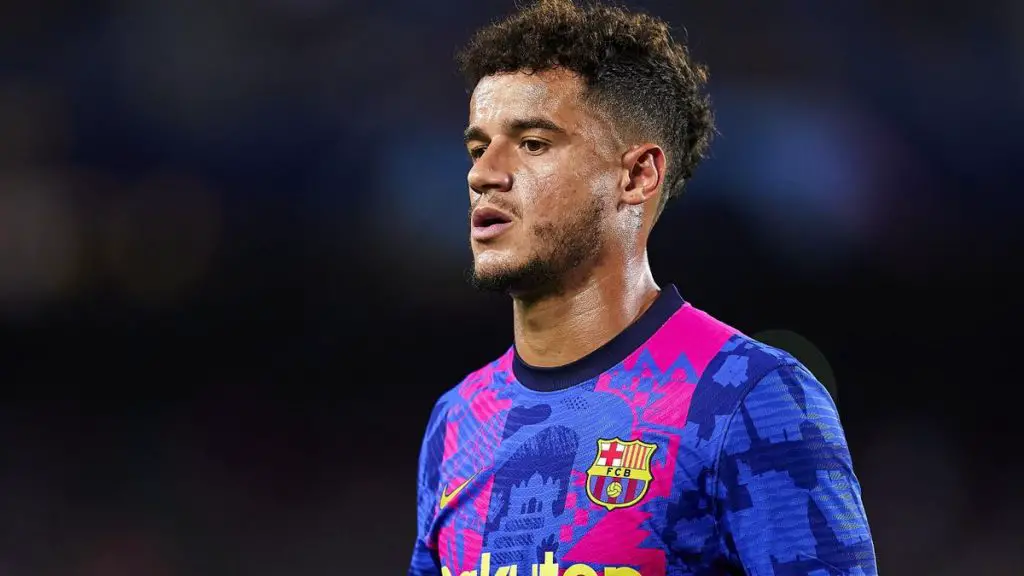 Arsenal helped Spurs?
Even though we hate our North London rivals, they seem to have given us a hint on what route to take if we end up pursuing the 29-year-old. We have to take a similar stance on the subject if Antonio Conte has asked Daniel Levy and Fabio Paratici to bring him to N17.
The La Liga star has been underwhelming for a long time, and there is no guarantee that he will recapture the form he had shown at Anfield. A loan with a buy option would be the ideal choice, and we must not budge from that decision.
We also cannot agree to pay the Brazil international's salary package of £370,000 a week since he simply does not deserve it. A pay cut would be necessary, and we have to stick by it as that would ensure that the risk involved in his potential transfer is reduced as much as possible.
The downside of taking such a decision would be that we cannot make ourselves an attractive option when there are other interested parties. That could be solved using an attractive loan fee which Paratici and Levy have to derive after considering all the factors involved.
More Chelsea News
It remains to be seen how the situation would pan out in the coming days as the interested parties would make their case clear to initiate a move. We cannot let ourselves be overtaken by others and have to keep constant tabs on the situation to take necessary action when needed.