Direct PL rivals hand transfer initiative to Tottenham in their pursuit of 29-year-old Championship star
Tottenham Hotspur set to win Sam Johnstone race following Manchester United transfer decision
According to The Mirror, Tottenham Hotspur are set to win the race to sign Sam Johnstone as Manchester United have reached a final decision regarding a potential move. He is in line to leave West Bromwich Albion at the end of this season and could be playing in the Premier League moving forward.
Johnstone is nearing the end of his current deal with West Brom, so Tottenham are attracted by the prospect of signing him for free this summer. A contract extension has not taken place just yet, which could pave the way for a potential transfer after this campaign. Man United were also interested, but they have decided not to follow through in their pursuit.
The Red Devils are happy with the current set of options in the goalkeeping position, prompting them to take this stance. As such, Spurs are now set to win the transfer race, as they have become the frontrunners as a result of the decision from their direct PL rivals.
Boost for Spurs?
This update is a great piece of news for the North London side as they have received a free run at a solid shot-stopper like the England international. While they do have a backup option in Pierluigi Gollini for now, he has not made any significant mark for us to keep hold of him past this term.
Moreover, we could save valuable money by allowing Gollini to return to Atalanta and not activate his £12.9million in transfer fees. Instead, we could use that sum to bolster other areas in the squad like wing-backs, centre-forward or midfield this summer. After all, we could get Johnstone for nothing after this season.
Johnstone did impress during his short spell in the England top-flight, and he is one of the contenders for the starting role in the national team as well. He is a great shout for providing solid cover to Hugo Lloris while possessing the qualities to challenge the skipper for the number one spot.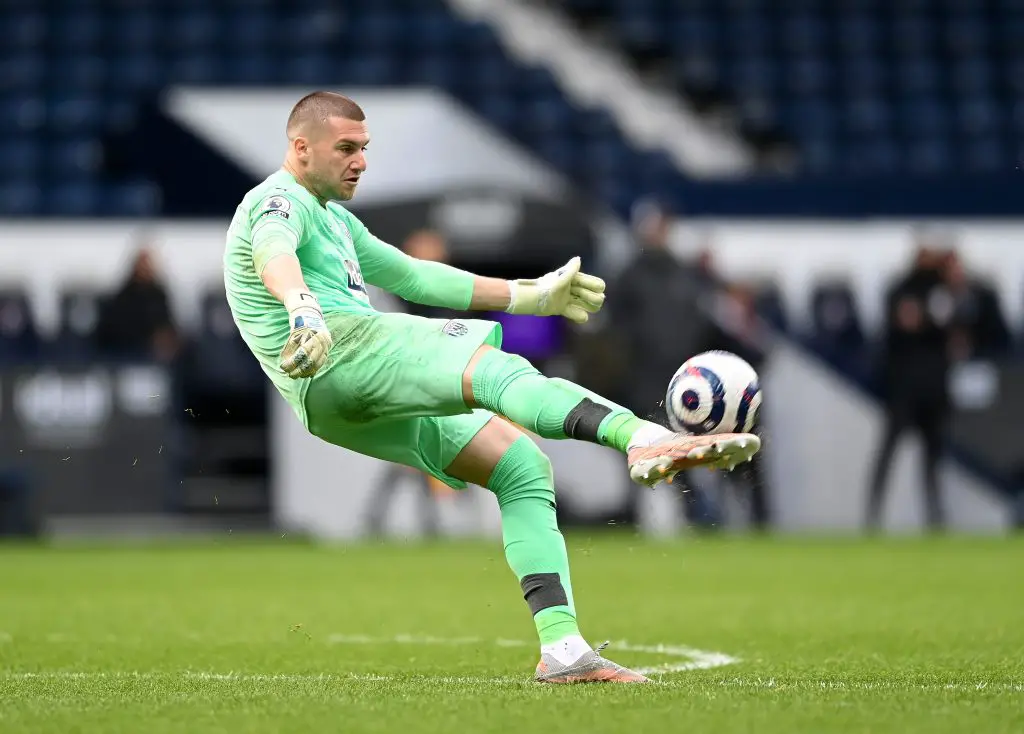 Antonio Conte's side also believes that to be the case which should make this transfer a no-brainer at this point. Now that we have become the favourites to secure the Championship ace's services, we cannot lose this advantage in any case with the summer transfer window nearing close.
More Tottenham Hotspur News
We must convince him not to renew his deal in the coming months and finalise a move for the Englishman at the earliest. Johnstone still has years left in his bag, and with him being in the prime years of his playing career, he could even take over the reins from ageing Lloris in the future.
Even though the Tottenham captain has two years left in his current contract, we must always look to protect our long term interests. Signing Johnstone would greatly help in that regard, but whether a move will happen or not remains to be seen.