Report: Dust settles on the future of 26-year-old Tottenham star
Pierre-Emile Hojbjerg set to stay at Tottenham Hotspur despite recent uncertainty
According to football.london, it looks like Pierre-Emile Hojbjerg will be staying at Tottenham Hotspur afterall, despite recent doubts on his future. Taking into consideration his impact under Antonio Conte, a decision to let him leave would have been rather bizarre.
The question marks intensified even more following the arrival of Yves Bissouma from Brighton, a player exactly in the Hojbjerg mould. However, Spurs seem to have absolutely no intention of selling the Dane this summer. 
Hojbjerg was instrumental for the North Londoners, playing more than his part in helping Spurs qualify for the Champions League. He played 3,986 minutes in total, only Harry Kane has played more (4,160 minutes).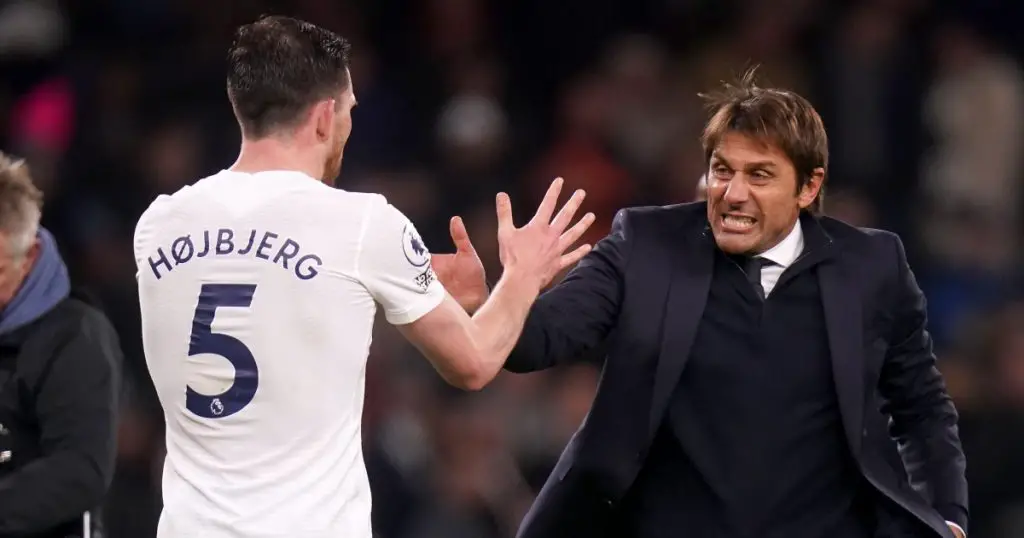 The 26-year-old is also considered an integral part of the Spurs dressing room. Despite not being captain, his leadership and commitment on the pitch has been for everyone to see – even Conte himself, who views Hojbjerg as an integral part of his team.
Hojbjerg arrived from Southampton in the summer of 2020 and has since gone on to amass a century of appearances for Tottenham – 101 to be precise. Former manager Jose Mourinho has also spoken highly of Hojbjerg, highlighting what an asset he is to have at one's disposal.
Will Hojbjerg fit into Conte's fresh plans following new arrivals?
It would be a shock if he is not. The £25m signing of Yves Bissouma is very exciting indeed, but his arrival shouldn't be coming at the expense of Hojbjerg.
Both midfielders, although very similar, can complement one another if deployed at the heart of Conte's 3-5-2 or 3-4-3, whichever way they line out. Even while transitioning formations mid-game, both players' endless stamina and intensity will prove to be invaluable – especially when trying to close out games in the final 15-20 minutes.
More Tottenham Hotspur
With Champions League football also on the horizon, Spurs can consider themselves lucky to have two absolute 'tanks' in their ranks, and Conte is more than smart to realise the importance of both. It's not a case of one or the other, rather one and the other.