Five moments from history as Tottenham celebrate 140 years of existence
Five moments from history as Tottenham Hotspur complete 140 years of existence
Tottenham Hotspur Football Club was founded on the 5th of September, 1882 140 years ago. Since then the club has come a very long way.
Members of the Hotspur Cricket Club moved a motion to form a football club, to be called Hotspur, on the High Road just a few meters away from the current stadium back in 1882.
And since then the club has been through so many ups and downs. But today, the club is one of the best in England and Europe and are a force to reckon with. We look briefly at five key moments in the club's history.
First Trophy
The Southern League title in the 1899/90 season was the first trophy that the club won. The Southern League featured semi-professional clubs from the south and midlands of England. It forms the seventh and eighth levels of the English football league system.
First FA Cup
Spurs won their first FA Cup in 1901. The club played a replay of the final against Sheffield United beating them 3-1 after the first game ended 2-2. Spurs became the first non-league club to win the trophy, a record that stands till today.
First League win
The Lilywhites won their first top-division league in 1950/51. They gained promotion to the league from the second division that year and went on to win it. They won the league by four points, beating second-placed Manchester United.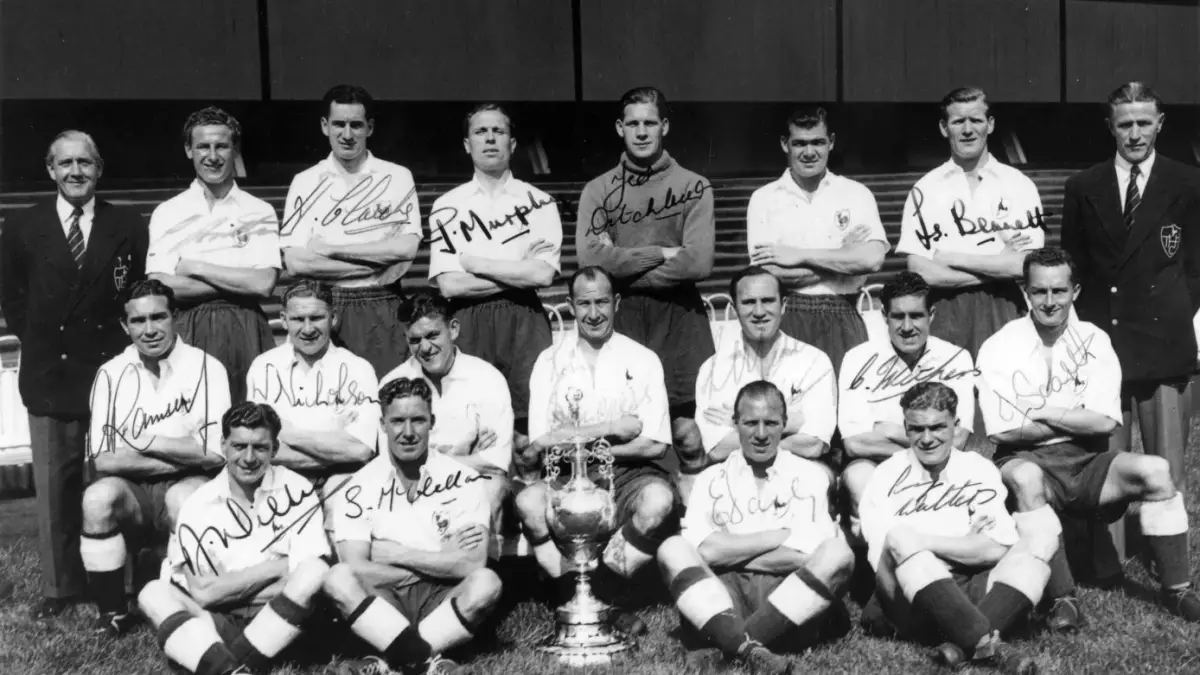 The Double of 1961
The Lilywhites did a domestic double in the 1960/61 season. The club won their first 12 matches, a record that still stands today. The title was won with three games to spare. Spurs, then beat Leicester City 2-0 in the FA Cup final to win the domestic double. It was the first double of the 20th century.
First European Trophy
In May, 1963, Spurs became the first English team to win a European trophy. They beat Atletico Madrid 5-2 in Rotterdam to lift the European Cup Winners' Cup. Tottenham also became the first club to win two different European trophies when they won the 1971/72 UEFA Cup.
More Tottenham Hotspur News
The club last won a trophy in 2008 when they beat London rivals Chelsea 2-1 to win the Carling Cup. Since then they have come close quite a few times to lift some silverware, but have failed to do so. Fans will hope that this season the 14-year drought ends.