"They are so important"- Cristian Stellini's comments would come as reassurance for underused Tottenham duo
Cristian Stellini reassures Oliver Skipp and Pape Matar Sarr of playing time after Tottenham vs Portsmouth
Yves Bissouma's injury just before kick-off meant that the Mali international was removed from the starting XI and Oliver Skipp took his place for the game at N17.
This paved the way for one of the rarest midfield partnerships we have seen in the past couple of years – Pape Matar Sarr and Skipp. Both are largely inexperienced when it comes to playing regular Premier League football.
That is especially the case when we compare them to Pierre-Emile Hojbjerb and Yves Bissouma. Transfermarkt leads us to believe Skipp and Sarr have played just 497 minutes of combined senior football this season.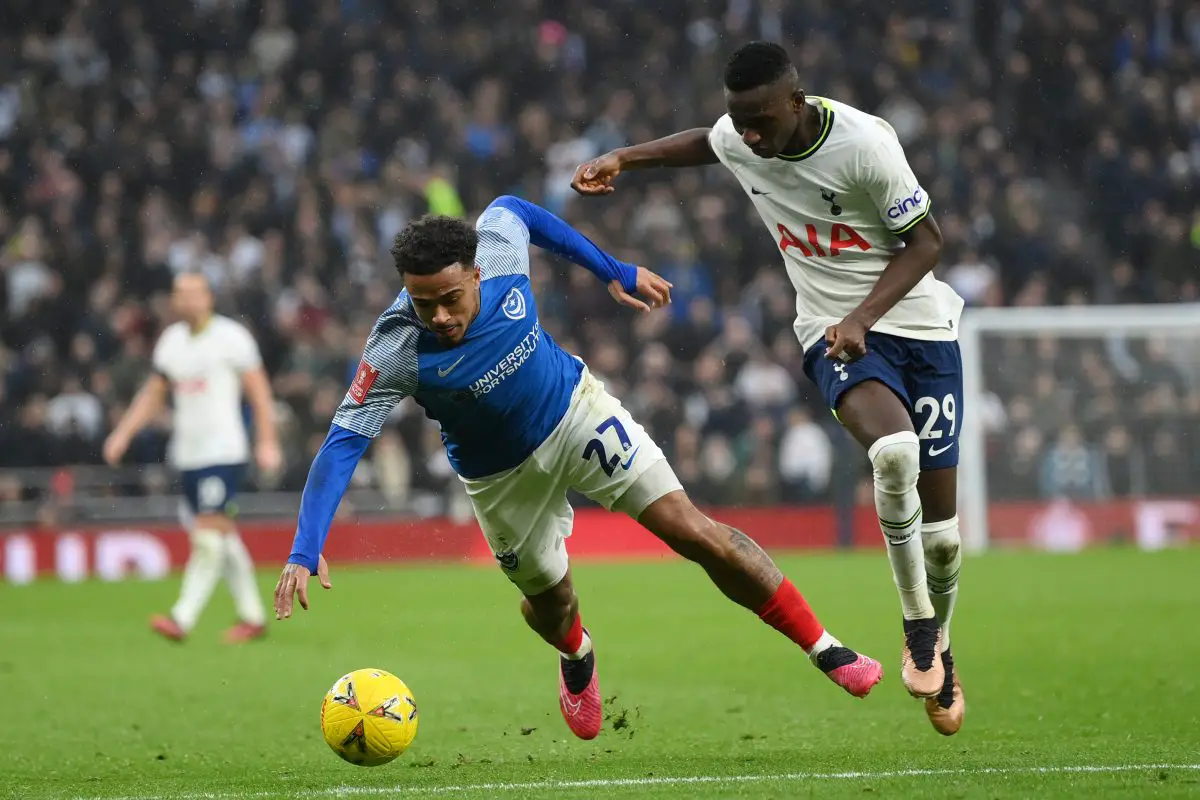 But assistant manager Cristian Stellini, who has been stepping in for manager Antonio Conte from time to time in cup games, has reassured fans that the Senegal international and the English midfielder will get their chance.
More Skipp and Sarr in 2023
Speaking after his team's 1-0 FA Cup third-round win, where both of them played the full 90 minutes, the Italian coach said (h/t Independent):
"Skippy and Pape, they are so important in our rotation because last season and the start of this season we used Rodrigo and Pierre a lot and we need reliable players."

Also if they're young, it's important that we give minutes and rotation and it's a different choice. They were so good, they moved a lot, they move the ball and I think Pape Sarr, Skippy and (Bryan) Gil they were all so good."
Bryan Gil is also a young player making the most of his chances in recent weeks. Injuries to Richarlison and Dejan Kulusevski have afforded meaningful minutes to the Spaniard since last month, just as Bentancur's injury has aided Sarr and Skipp's playing time.
The future of our midfield looks bright if Skipp can hone his skills to become a world-class midfielder in the coming years. With Sarr, we knew we were getting a talented kid with huge potential when we signed him from FC Metz.
More Tottenham Hotspur News
It's important that we keep the trio for the remainder of the season unless there are more arrivals. In recent weeks, our squad depth has been called into the fray and it would be wise for Conte to keep his team intact until at least the summer – with the exception of potential additions.