"I will be honest"- Tottenham midfielder opens up about his recent injury troubles
Tottenham Hotspur midfielder Oliver Skipp opens up about injury troubles
Speaking to Tottenham Hotspur's official website, talented English midfielder Oliver Skipp has opened up about his struggles with injuries and how he feels right now.
Skipp did admit that his return from injury took much longer than he initially anticipated. Injuries have really crippled the talented Englishman, limiting him to just 15 appearances across all competitions this season.
The young 22-year-old midfielder had a breakthrough campaign last time around, getting into the team under Nuno Espirito Santos and getting a lot of praise from Antonio Conte in his first couple of months incharge of Spurs.
It was since then that injury has plagued Skipp's career. He missed the last four months of last season due to a pelvic injury that required surgery and sustained a freak injury in pre-season that kept him out for longer.
In his absence, Tottenham signed the likes of Rodrigo Bentancur and Yves Bissouma for the midfield and both have since leapfrogged Skipp in the pecking order which has left the 22-year-old as a rotational player for Conte.
Speaking about his struggles with injuries, Skipp did admit that he did not expect this to take so long.
"I feel like it does take more time than I probably appreciated. When it first happened I thought I was just going to come back and be flying. It has taken longer than perhaps I would have liked, I will be honest about that"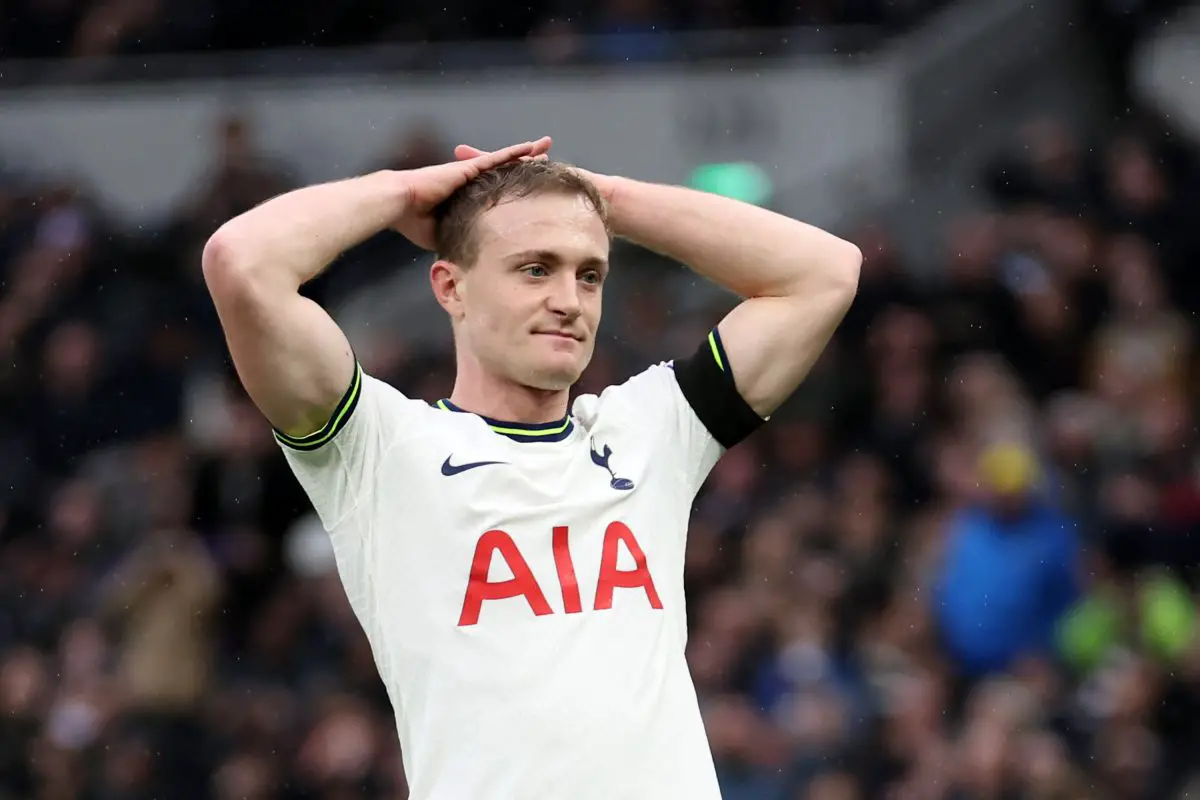 Hoping that the worst phase is behind him, Skipp will be hoping he gets more game time from here on as he looks to establish himself as one of the most interesting young midfielders in the Premier League once again.
After a long time, Skipp got to play back-to-back games against Crystal Palace and Portsmouth and he will be hoping he can convince Conte once more that he deserves to have a more prominent role in the team.
More Tottenham Hotspur News
The 22-year-old Skipp has a huge future in the game if he can continue to develop at the same rate and fulfil his potential. His ceiling seems to be very high and with the right development, don't put it past him to establish himself as one of the main midfielders for Tottenham in the years to come.
With players like Rodrigo Bentancur, Yves Bissouma, Pierre-Emile Hojbjerg and coach Yaya Toure around him, he has the right set of people around him from whom he can learn. He just has to watch his fitness and remain available as much as he can to keep giving Conte selection dilemmas.