Tottenham Hotspur dreaming of signing Galatasaray star with €35m clause
Tottenham Hotspur dream of signing Galatasaray star Nicolo Zaniolo
According to Italian outlet Tutto Juve, Tottenham Hotspur are dreaming of signing talented Italian midfielder Nicolo Zaniolo from Galatasaray.
Zaniolo's future has been the subject of intense speculation, with numerous clubs said to be vying for his signature. Aston Villa and Tottenham Hotspur are among the clubs dreaming of securing his services.
Tottenham find themselves in a situation where they are in dire need of a creative midfielder, someone who can unlock defences and provide that spark of inspiration in the final third. Nicolo Zaniolo, with his versatility to operate on the wing as well, fits the bill perfectly.
The Italian maestro, who previously played for AS Roma, has been linked with a move to Tottenham in the past. The prospect of him donning the Lilywhite jersey remains a tantalising one for the club's faithful.
However, sealing the deal may not be a straightforward task, as Galatasaray will be powerless to stop Zaniolo from leaving if his release clause of €35 million is triggered. Tottenham must be willing to spend the money.
Tottenham Hotspur must take bold steps this summer to strengthen their squad and reclaim their place in the top four. The acquisition of Zaniolo could be a crucial piece of the puzzle, injecting creativity and dynamism into their midfield.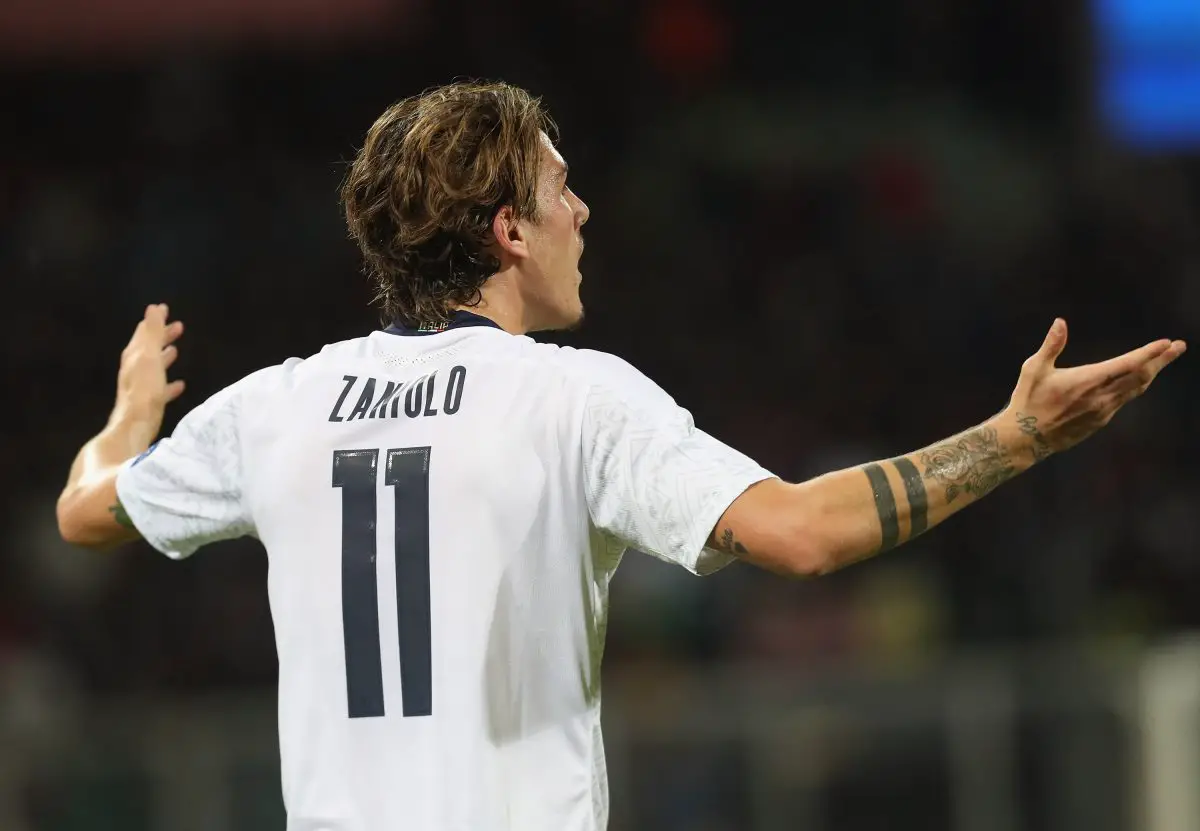 One can't help but envision Zaniolo thriving under the guidance of Tottenham's manager, Ange Postecoglou. The Australian tactician has a proven track record of extracting the best from his players, maximizing their talents and pushing them to reach new heights.
Critics may argue that the reported asking price of €35 million is steep for a player who is yet to fully realise his potential. However, when it comes to securing the services of a promising talent like Zaniolo, it is crucial to look beyond the immediate present.
More Tottenham Hotspur News
The midfield maestro has all the attributes to flourish in the intensity of the Premier League. His technical prowess, coupled with his eye for goal and incisive passing, make him a nightmare for opposition defences. Let's hope we manage to sign him.