"Transmit my energy"- Tottenham ace reveals 'surprise' at leadership role under Ange Postecoglou's
Tottenham Hotspur star Cristian Romero reveals vice-captaincy was a surprise from Ange Postecoglou
In an unexpected turn of events, Cristian Romero, the solid pillar of Tottenham's defence, recently unveiled his astonishment at being chosen as one of the vice-captains under the guidance of Ange Postecoglou.
The Argentine centre-back, affectionately known as 'Cuti,' described the Australian manager's decision as a "beautiful surprise," showcasing his genuine humility and dedication to the club's cause.
Romero's journey at Tottenham, now entering its third season, has been nothing short of remarkable. Despite his relatively short tenure, he has swiftly risen to the ranks of the senior players, an accomplishment that resonates with his unyielding commitment and exceptional skills on the field.
This ascendancy is particularly notable given the club's current trajectory towards youth, as they cultivate a squad brimming with emerging talents. At the tender age of 25, Cristian Romero stands as a beacon of experience amidst the youthful ensemble, a role he seems poised to embrace with grace.
The privilege of being named one of the vice-captains alongside the seasoned Son Heung-min and new acquisition James Maddison is a testament to both his potential and his current contributions.
Expressing his sentiments about the newfound role, Romero confided in The Evening Standard, saying,
"It was a beautiful surprise, I wasn't expecting it. I'm always grateful to have the trust of the club and the coach, and I'm always trying to transmit my energy to my teammates."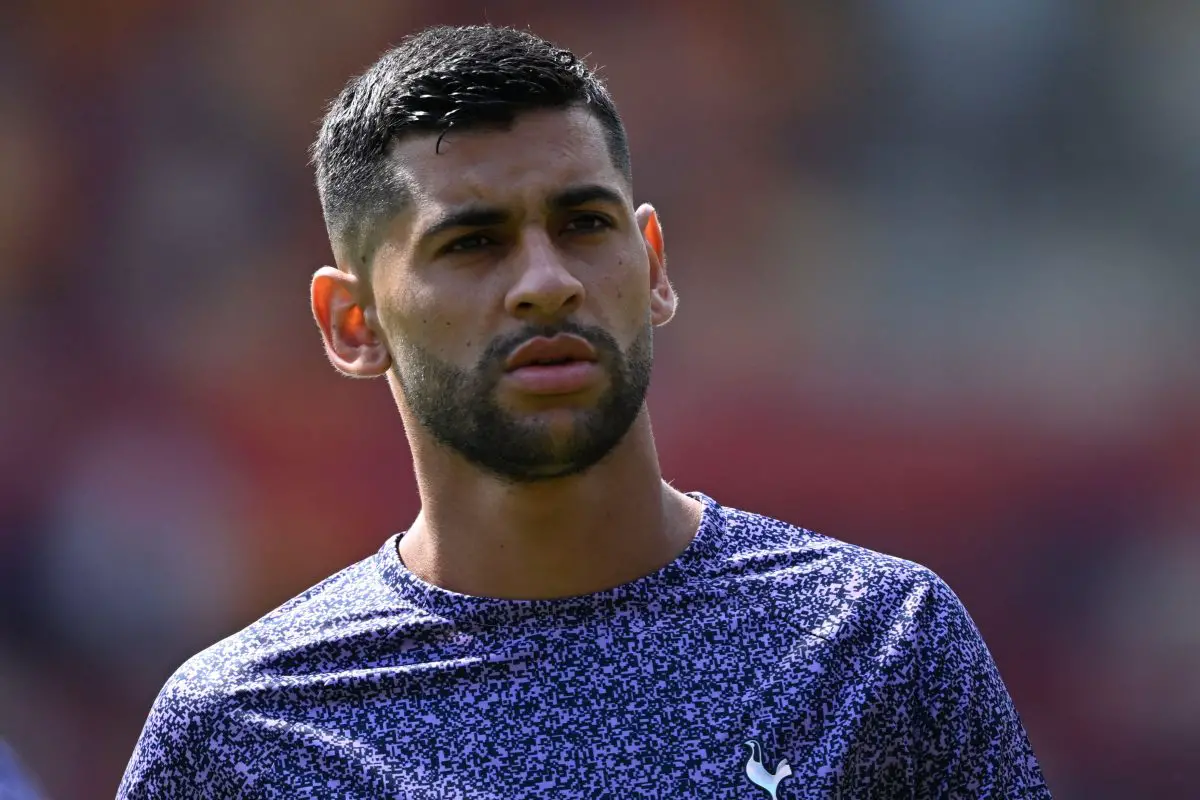 Intriguingly, Romero's appointment as vice-captain aligns with his emergence as the linchpin of a rejuvenated Tottenham defence. The ensemble, now featuring the likes of youthful talents Micky van de Ven and Destiny Udogie, boasts a fresh vibrancy, a sentiment that Romero readily acknowledges.
As the leader of this revitalised defensive unit, Romero is undeniably in a position of influence. His journey from his native Argentina to Tottenham has been an inspiring one, marked by unwavering dedication and a commitment to continuous improvement.
More Tottenham Hotspur News
Tottenham will be hoping Romero can continue to lead on and off the pitch. Let's see how his career here pans out.