Journalist Charlie Eccleshare says Tottenham believe they have a gem in Mikey Moore
Journalist Charlie Eccleshare says Tottenham believe they have a gem in Mikey Moore
Speaking on  The View From The Lane Podcast, journalist Charlie Eccleshare says Tottenham Hotspur believe they have a gem for the future in youngster Mikey Moore.
In the ever-churning cauldron of football talent, where clubs are constantly striving to unearth the next diamond in the rough, Tottenham Hotspur appear to have struck gold in the form of Mikey Moore.
It's not uncommon for football enthusiasts to harbour excitement for emerging talent, and in this regard, Moore's reputation precedes him. As one of the most promising prospects in Tottenham's storied academy, the winger has carved a remarkable path for himself.
Demonstrating his flair and prowess, Moore orchestrated three stunning goals and contributed four assists over a mere 10 appearances for the Under-18s in the previous season, leaving pundits and spectators alike in awe.
Even more intriguingly, the teenager's skills weren't confined to the U-18s alone. With glimpses of his exceptional ability, Mikey Moore stepped onto the illustrious Premier League 2 stage, offering fans a tantalizing taste of his potential.
Moreover, his presence in Tottenham's campaign within the UEFA Youth League during the 2022-23 season underscored his versatility and adaptability on the international stage. It also shows how highly he is rated.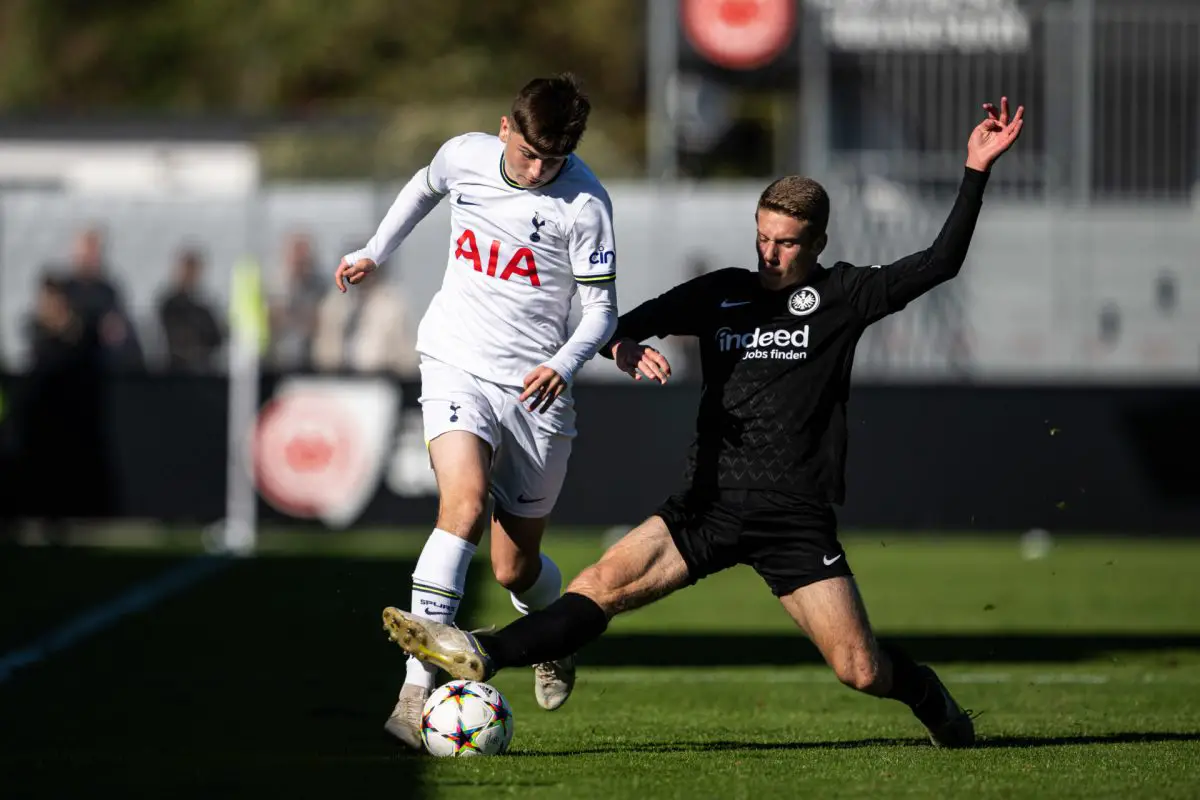 Yaya Toure, once a guiding figure for Tottenham's Under-16s, has since embarked on a new chapter in his career, assuming the role of assistant coach at Standard Liege. According to Toure, Moore is a name poised to reverberate through the football echelons in the years to come.
Eccleshare echoed the sentiments and claimed that Tottenham really believe they have their hands on a gem here
 "But I mean looking at it now, Mikey Moore is one who people I speak to, they're really excited about. He's said to be a proper talent."
More Tottenham Hotspur News
Moore is one to watch out for in the seasons to come. Let's wait and watch if he develops as expected.