Pundit says Richarlison is Tottenham Hotspur's weak link
Gabby Agbonlahor names Richarlison the weak link for Tottenham
In the wake of Tottenham Hotspur's commanding 2-0 triumph over Bournemouth in the latest Premier League clash, the spotlight seems to have veered toward an unexpected focal point – the perceived struggles of Brazilian sensation Richarlison.
Despite a resolute start to the season, the former Everton player's performances have drawn the ire of former Premier League striker Gabby Agbonlahor, who didn't mince words when addressing the elephant in the room.
As the dust settled on the exhilarating encounter that saw goals from James Maddison and Dejan Kulusevski seal the deal for the North Londoners, the Tottenham faithful found themselves grappling with the scrutiny directed at their dynamic attack, specifically focusing on Richarlison's contribution.
The ever-passionate Agbonlahor articulated his thoughts on the matter during a candid discussion on talkSPORT, pinpointing Richarlison as the weak link in an otherwise formidable chain.
The Brazilian, whose acquisition by Spurs last summer was met with both excitement and anticipation, has found the going tougher than anticipated, raising questions about his efficacy within the squad.
Agbonlahor's assertion that Harry Kane would have effortlessly converted the chances presented to Richarlison added weight to his argument. The former Everton man had golden opportunities to find the back of the net against Bournemouth, but his profligacy cast a shadow over his overall performance.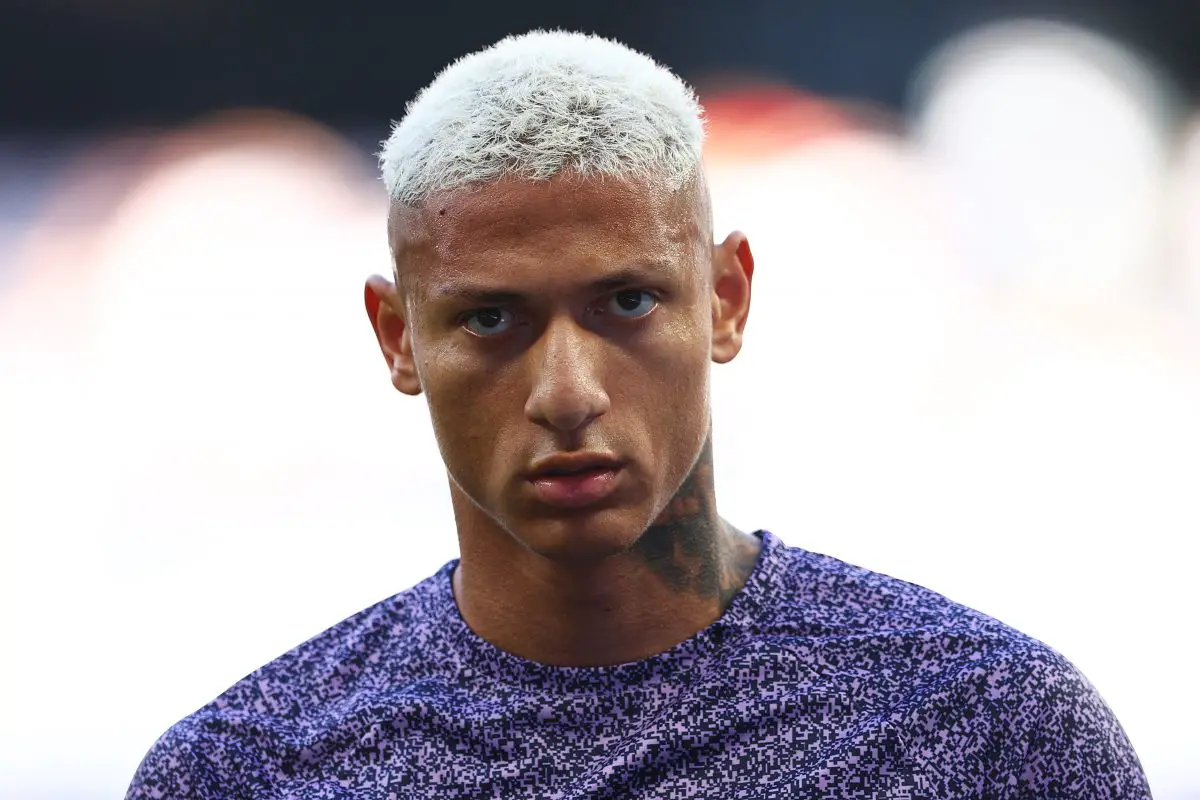 Speaking about the Brazilian striker, here is what Agbonlahor had to say about the situation
"I look at Richarlison, he's the weak link. And I feel that going forward for the rest of the season, you're going to need a better striker. Harry Kane scores probably a hat-trick today, you win 5-0. The chances Richarlison had, the one he ran through on, took too many touches and just his hold-up play is not right"
While Richarlison's speed and tenacity have often been touted as his strengths, his lacklustre hold-up play and decision-making came under Agbonlahor's critical scrutiny. The frustration was palpable but we must give him time.
More Tottenham Hotspur News
Richarlison has huge shoes to fill. Let's see if he can make us cushion the loss of Harry Kane this season.