"It's a dream come true"- Brennan Johnson sends message to Tottenham fans after transfer
Brennan Johnson first words as a Tottenham Hotspur player
Brennan Johnson, the talented Wales international, has shed light on his decision to make a momentous move to Tottenham Hotspur during the summer transfer window.
His transfer from Nottingham Forest worth £47.5m, was officially confirmed on deadline day. That marks a significant addition to Ange Postecoglou's squad. Johnson, who had been a consistent presence in Forest's lineup during the 2023/24 season, has committed to a six-year contract with Spurs. Here is what he said in his first interview as a Tottenham player via the club's official YouTube channel:
"It's a dream come true for me to play for a club of this stature. The fans are unbelievable. The manager has come in and got behind them so I think at this moment in time it was the perfect decision for me."
The 22-year-old midfielder's journey to Tottenham stood paved with notable achievements. He played an instrumental role in Nottingham Forest's initial promotion to the Premier League and their subsequent survival in the top division, a feat accomplished just four months ago.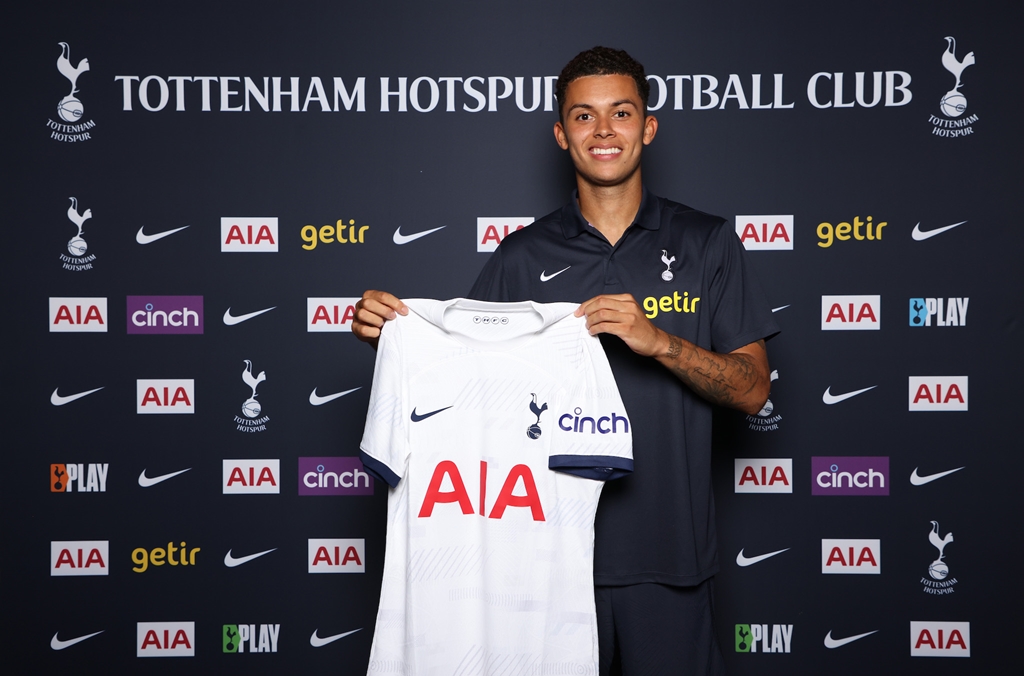 Johnson's contributions to Steve Cooper's side in the last two campaigns are surely commendable. Eight goals last season, and sixteen goals in the season before to seal promotion are surely commend-worthy.
Brennan Johnson is a Lilywhite!
As the 22-year-old Wales international embarks on this new chapter in his footballing journey, Tottenham Hotspur fans eagerly await the contributions he will make to the team. Johnson's impressive track record and determination certainly make him a promising addition to the squad, one that could play a pivotal role in shaping the club's fortunes in the seasons to come.
His versatility is one of the main reasons why he was on the Spurs' radar. He can play anywhere along the front line as well as play behind the striker, offering Ange a lot of options while choosing his squad.
The fact that he spoke of the manager in his interview surely speaks highly of the project for Spurs in his mind. Hopefully, Johnson hits the ground running and gives us more reason to rally behind Ange.
More Tottenham Hotspur News
We can certainly look forward to witnessing the growth and potential of a young talent who has already achieved remarkable feats in his career.