Tottenham new boy backed to thrive in key attacking role in north London
Brennan Johnson tipped to play as a striker for Tottenham
His versatility to play anywhere across the frontline is one of the major reasons why Tottenham Hotspur made a move for Brennan Johnson. He had previously displayed exceptional levels of ability during his time at Nottingham Forest, and Spurs fans would expect the same of him at the N17 as well.
Former Lilywhite Michael Dawson has shared his insights on Brennan Johnson's potential role at Tottenham Hotspur under the management of Ange Postecoglou. Speaking on Sky Sports on air, Dawson expressed his belief that Johnson possesses the attributes to feature as the main striker for the Lilywhites.
"Where does he play? You have got Kulusevski there, you have got Sonny on the left, you have got Richarlison.

"Does he go in and be the number 9? He can play all across the front-three."

"He is lightning-quick. When he runs at you, balls in behind, it's a great move for him."
This proposition reflects the growing intrigue surrounding Johnson and the multifaceted skill set he brings to the table. His versatility allows him to slot seamlessly into various attacking positions, providing Postecoglou with tactical flexibility and options as he seeks to optimize the team's offensive capabilities.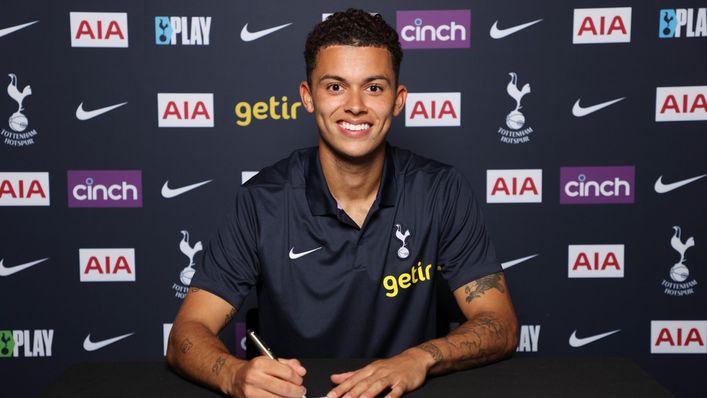 Most recently, in our big win against Burnley, Son Heung-Min played as the nine and scored a certainly wonderful hattrick. The poor form of Richarlison in front of the goal might be one of the reasons why Ange decided to deploy Son in the middle instead of the wing.
Where should Johnson play?
While Johnson's transition to this role remains speculative at this stage, it is a testament to his potential and the faith that figures like Michael Dawson have in his abilities. The young Welshman's journey at Tottenham is still in its early stages, and as he continues to adapt to the demands of the Premier League and Postecoglou's tactics, his role within the team may evolve.
Tottenham Hotspur supporters can look forward to witnessing Brennan Johnson's growth and development in a Lilywhite jersey. Whether he assumes the mantle of the main striker or contributes in other attacking positions, his presence promises to add a dynamic dimension to the team's forward line.
In the ever-evolving landscape of football, players like Johnson, with their adaptability and versatility, hold the potential to become pivotal figures in their respective teams.
More Tottenham Hotspur News
As the season unfolds, the true extent of Johnson's impact at Tottenham Hotspur will become clearer, and fans will be hopeful of seeing him shine, whether as the main striker or in any other role that best serves the team's aspirations.