Graeme Souness claims Tottenham ace is better than Jude Bellingham
Graeme Souness says Tottenham Hotspur star James Maddison is better than Jude Bellingham
Tottenham Hotspur supporters have had plenty to cheer about lately, especially after the acquisition of James Maddison from Leicester City during the summer transfer window. The 26-year-old England international wasted no time making his mark at the North London club, earning praise from the likes of former Liverpool midfielder Graeme Souness.
What's particularly interesting is Souness's belief that Maddison should be a regular starter for the England national team, suggesting that he's a superior choice to Real Madrid's Jude Bellingham in the attacking midfield role.
Souness, a respected figure in English football, minced no words when discussing Maddison's qualities via Channel 4.
"I am an enormous fan of James Maddison. If you look at Maddison's numbers, his stats of scoring goals and creating chances, and you compare them to Bellingham. He shoots Bellingham off the park. He is far better than Bellingham in creating chances and scoring goals."
"James Maddison has been the signing of the summer." Discuss 📝 pic.twitter.com/2lk1pVPdRN

— Premier League (@premierleague) September 6, 2023
He went on to draw parallels with the 'Golden Generation' midfield trio of Scholes, Lampard, and Gerrard, hinting at the immense potential within the current England squad. Maddison is a genuine star among the current crop.
The former Liverpool and Newcastle United midfielder's remarks might raise eyebrows among Bellingham's admirers, given the young star's remarkable rise in the world of football since moving to Real Madrid.
Indeed, Bellingham is undoubtedly one of the most promising young midfielders globally and has proven himself indispensable for both club and country. The debate about Maddison versus Bellingham ultimately centres on their playing styles and their suitability for the England setup.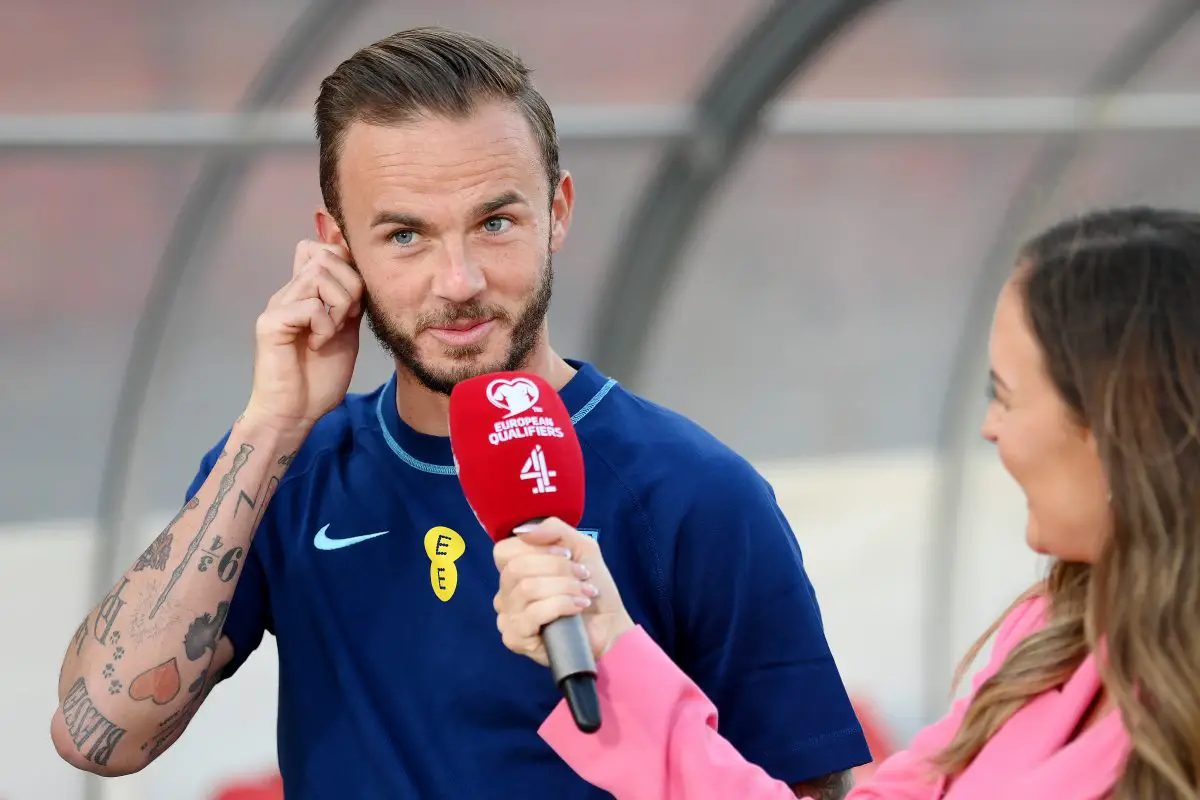 While Souness firmly believes Maddison should be handed a more prominent role, Gareth Southgate faces the complex task of aligning his midfield options to maximise the national team's performance.
Maddison's England career has seen its share of ups and downs, with his recent move to Tottenham providing an opportunity to regain the international spotlight. His consistent performances for Spurs undoubtedly warrant another look from Southgate, who must consider how best to utilise Maddison's creative and goalscoring abilities.
More Tottenham Hotspur News
Ultimately, it does not matter who is better. As long as they can continue helping England, that's all that matters.