Dean Jones tips summer arrival to be Tottenham Hotspur's player of the year
Dean Jones tips James Maddison to be the Tottenham player of the year
When it comes to summer signings, Tottenham Hotspur hit the jackpot with James Maddison. The seasoned transfer insider, Dean Jones, has showered praise on the former Leicester City maestro, confidently tipping him to clinch the coveted Tottenham Player of the Year title.
In a transfer market filled with astronomical price tags, Maddison's £40 million acquisition seems like daylight robbery for Spurs. The early stages of the season have already shown that this investment was money well spent.
Maddison's arrival in North London has injected fresh dynamism into Tottenham's midfield, and in just four Premier League outings, he's left an indelible mark. With two goals and two assists, his influence on the pitch has been nothing short of spectacular.
So, why does Dean Jones believe James Maddison could earn the coveted Player of the Year accolade? It all comes down to Maddison's creative prowess, which has been the catalyst for Tottenham's attacking impetus.
Jones points out that Maddison is the orchestrator of the team's movements, the man who can seamlessly transition from deep-lying positions to the heart of the action. He said,
"He seems to basically be the brain of it all. He is the guy that gets things ticking because he can collect the ball off the backline and he can pick the ball up further forward."
In the heart of midfield, Maddison connects the dots, threading together intricate passing sequences that break down stubborn defences. His ability to conjure scoring opportunities and deliver decisive passes is the hallmark of his Tottenham tenure.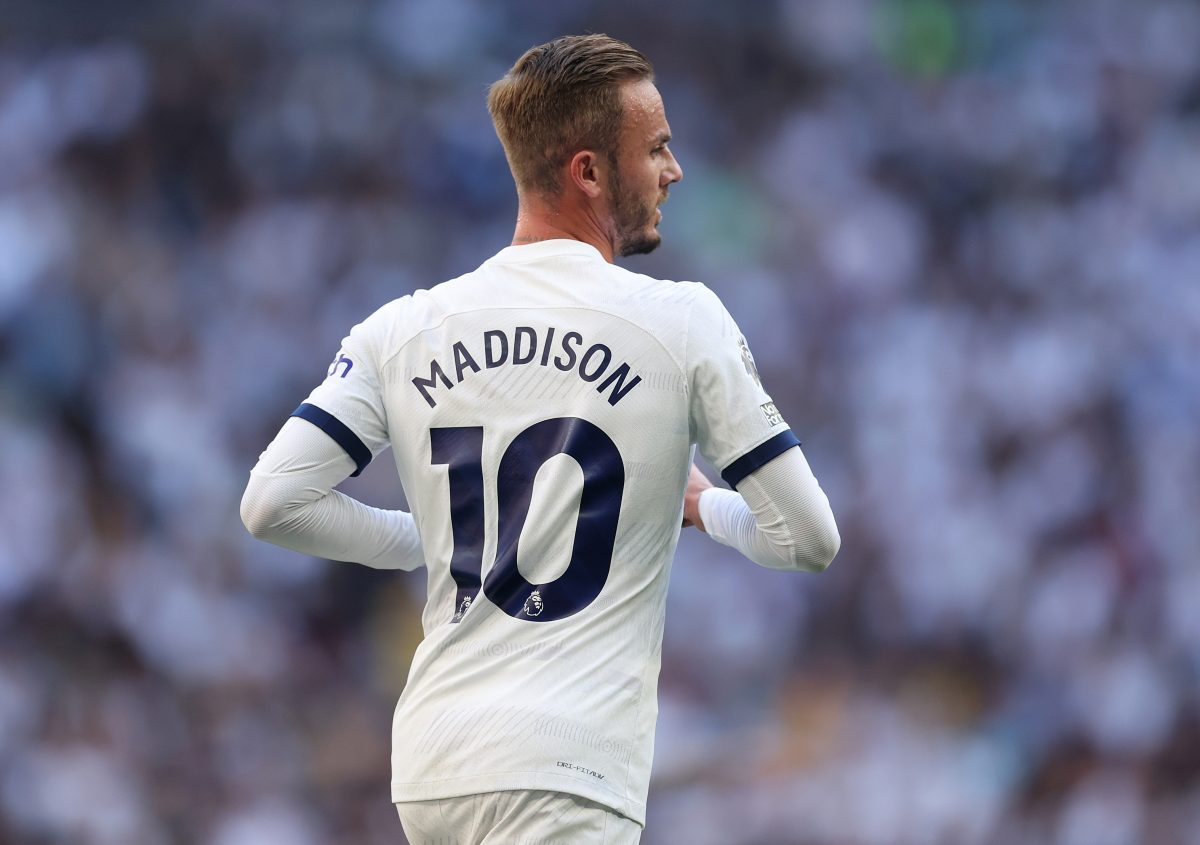 One iconic moment that stands out among Maddison's early exploits in a Spurs jersey is his sublime goal against Burnley. It was a testament to his individual brilliance and his capability to produce magic when it's needed most.
However, the race for Tottenham's Player of the Year promises to be fiercely contested. The entire squad is stepping up to the plate this season, and Maddison will face stiff competition from the likes of Son Heung-min and the revitalized Yves Bissouma, both of whom have been instrumental in Tottenham's resurgence.
More Tottenham Hotspur News
It's important to note that we're only in the early stages of the season, and there's plenty of football yet to be played. Determining the Player of the Year at this juncture is like trying to predict the weather a month in advance – unpredictable and subject to change. However, if Maddison continues in a similar vein, it is going to be very tough to take it away from him.