Report: Postecoglou earmarks three Tottenham stars in leadership role
Tottenham manager Ange Postecoglou identifies Son Heung-min, James Maddison and Cristian Romero as leaders
In the ever-evolving landscape of Tottenham Hotspur's leadership hierarchy, manager Ange Postecoglou identified three individuals who will assume pivotal roles. James Maddison, Son Heung-min, and Cristian Romero are the triumvirate that sit entrusted with guiding the Lilywhites through the challenges and triumphs that lie ahead.
When questioned about the emergence of these leaders within the group, Postecoglou acknowledged their significance. He stressed the importance of a player-driven dynamic within the squad, emphasizing that his role extends beyond merely painting an inspiring vision; it hinges on the players embracing and believing in that vision.
The Greek-Australian tactician, known for his astute man-management, expressed the pivotal role of the dressing room environment in Tottenham's quest for success. While Postecoglou refrains from entering the inner sanctum of the dressing room, he understands that the core of the team's spirit and cohesion is forged within those walls.
Here is what Ange had to say via football.london on the trio being leaders within the group:
"Yeah I think so. I think it's important that a lot of it is player driven. I can sit and there and paint some pretty pictures but ultimately they've got to buy into it. They've got to believe it and I keep saying it's their dressing room."

"They go in there every day. I don't go in the dressing room. The environment in there is going to be key to us being successful. It's got to be driven by them. They're the people involved, the people who will lead in there. I think those three, along with others we've got in the group will hopefully drive that."
As the squad navigates the rigours of a demanding season, it is the individuals who inhabit that dressing room daily who will bear the mantle of leadership.
The Triage Of Leaders
James Maddison, the gifted midfielder, brings his creative prowess and on-field intelligence to the fore. With his ability to influence the game and orchestrate attacks, Maddison's leadership certainly extends beyond words to actions on the pitch. His previous leadership experience with Leicester surely helps.
Son Heung-min, now wearing the captain's armband following Harry Kane's departure to Bayern Munich, embodies the epitome of commitment and loyalty. His exceptional talent, complemented by his unwavering dedication to the Lilywhite cause, is a testament to his leadership by example.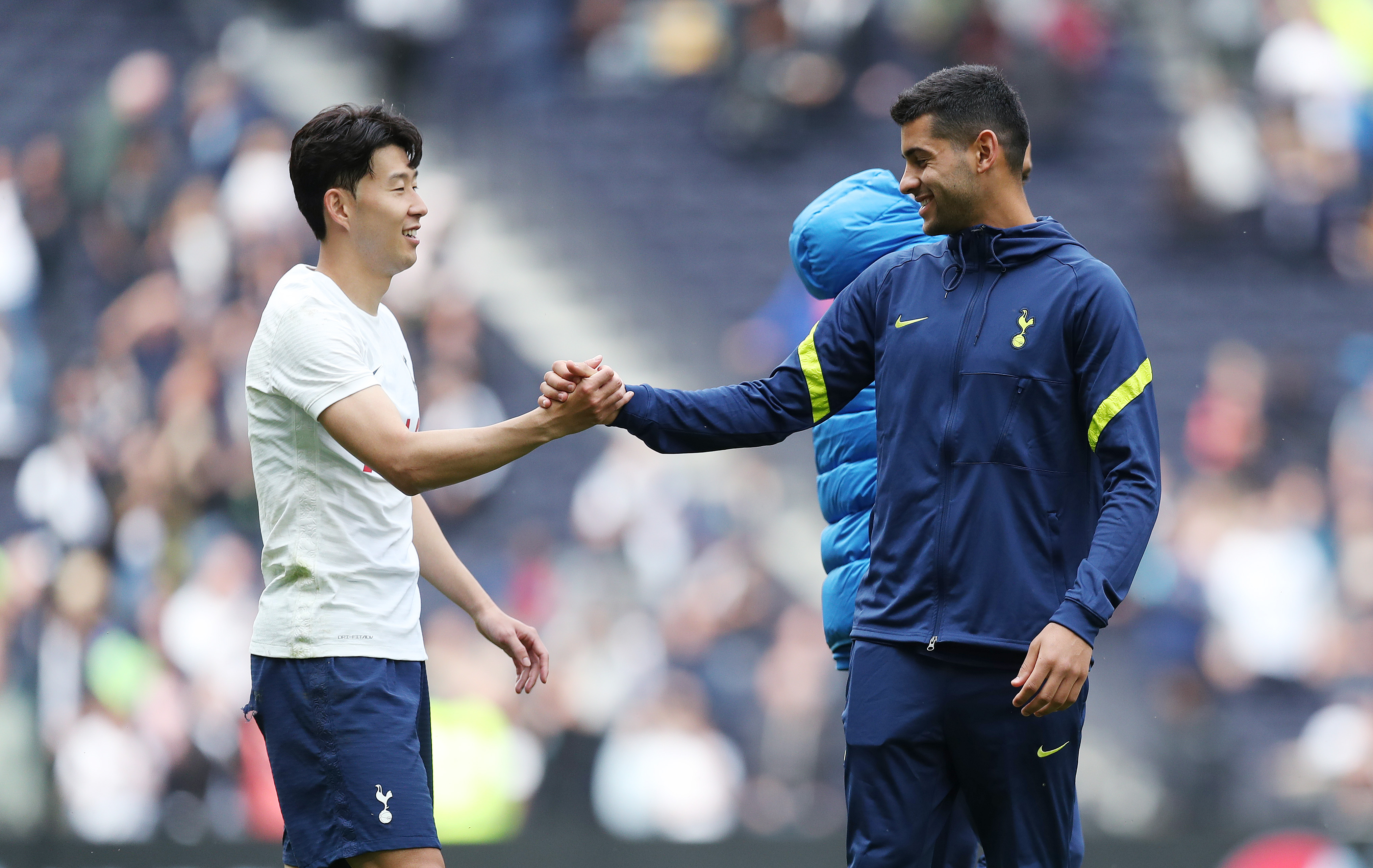 Cuti as well, has swiftly established himself as a stalwart in Tottenham's backline. His steely determination and defensive acumen make him a natural leader at the heart of the defence, where resilience and composure are surely paramount.
More Tottenham Hotspur News
While Maddison, Son, and Romero are at the forefront of the leadership ensemble, Postecoglou recognises the collective effort of the entire group. Their influence, he believes, will certainly be instrumental in shaping the team's trajectory.