"Impatient"- Postecoglou confirms South American sensation is now available for Tottenham
Ange Postecoglou can now call upon Tottenham Hotspur newboy Alejo Veliz
Ange Postecoglou, the mastermind behind Tottenham Hotspur's recent resurgence, has unveiled a promising addition to his squad in the form of Alejo Veliz who has started training with the first team.
This marked a significant milestone for the 19-year-old striker, who had been patiently biding his time on the sidelines since his arrival earlier in the summer. Veliz's journey to North London had been punctuated by tantalizing glimpses of his prodigious talent.
Hailing from Rosario, Argentina, he had dazzled with 19 goals in 62 appearances across various competitions since his 2021 debut. Tottenham's astute acquisition of this rising star came at the cost of a reported £12 million.
Little update on Alejo Veliz. While he's been with Spurs' first team since he joined, he's been recovering from an injury which meant he only just had his first training session with Ange Postecoglou yesterday.

— Alasdair Gold (@AlasdairGold) September 15, 2023
Yet, Alejo Veliz's journey to full fitness had been an arduous one, delaying his introduction to the bustling world of English football. At a press conference ahead of the highly anticipated Premier League clash against Sheffield United, Postecoglou unveiled the exciting news that Alejo Veliz had finally shed the shackles of his injury.
Postecoglou, known for his astute man-management and tactical acumen, had earlier hinted at Veliz's need for time to adapt to his new surroundings. It was an acknowledgement of the challenges young players often face when transitioning to a new league, culture, and environment.
However, the Australian maestro's confidence in Veliz's potential was palpable as he declared that the young Argentine would no longer be a mere observer but an active participant in Tottenham's quest for glory.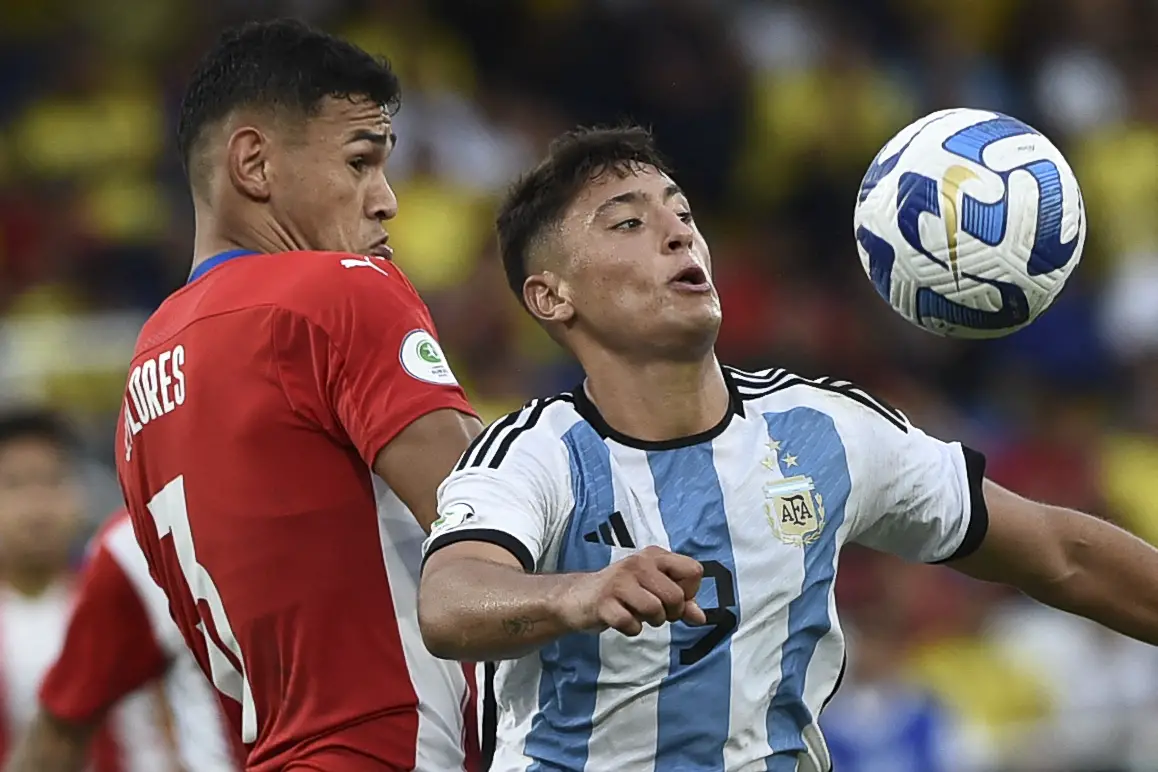 Speaking about Veliz's triumphant return to training, Postecoglou beamed with pride and optimism
"Alejo is finally on the pitch, which is great. It was his first session yesterday. He's been impatient waiting to get started. It was good to have him involved yesterday and he'll be available from here on as well."
The Argentine's eagerness to don the iconic Lilywhite jersey and showcase his skills had undoubtedly fueled his journey to recovery. And now, with that first training session under his belt, Veliz was ready to take on the challenges that awaited him in English football.
More Tottenham Hotspur News
Veliz is a prodigious talent. Let's see how he pans out for Tottenham and if he can reach the levels expected of him.