"We pride ourselves"- Ange Postecoglou talks about his training regime at Tottenham
Spurs manager Ange Postecoglou talks about his training regime
In the high-intensity world of football, every minute counts, and Tottenham Hotspur's manager, Ange Postecoglou, understands the significance of optimizing training to account for the extra stoppage time in matches due to the recent rule changes.
When asked about whether he has made changes in training to address this issue, Postecoglou provided valuable insights into his approach. Here is what he told football.london after the Sheffield game:
"Not really. I think my motto is that you just keep going until the whistle tells you to stop. We pride ourselves on being a really fit team and I think in all our games we've finished strong. Also I think that's where the subs make a massive difference because you can make five substitutions and that's half your outfield team."
The manager's response reflects his pragmatic and focused mindset. He acknowledged the importance of staying committed and resilient until the final whistle, emphasizing the team's commitment to maintaining peak physical fitness throughout the game.
One key aspect of modern football that Postecoglou highlighted is the impact of substitutions. In today's game, managers have the opportunity to make up to five substitutions, essentially changing half of the outfield team.
Ange On The Team
This strategic flexibility has significant implications for managing player fitness and performance, especially during matches with extended stoppage time.
Postecoglou's approach aligns with the evolving nature of football tactics. He recognises that substitutions are not just tactical adjustments but also valuable tools for managing the physical demands of the game. By strategically introducing fresh legs and energy, managers can maintain the team's intensity and competitiveness until the final whistle.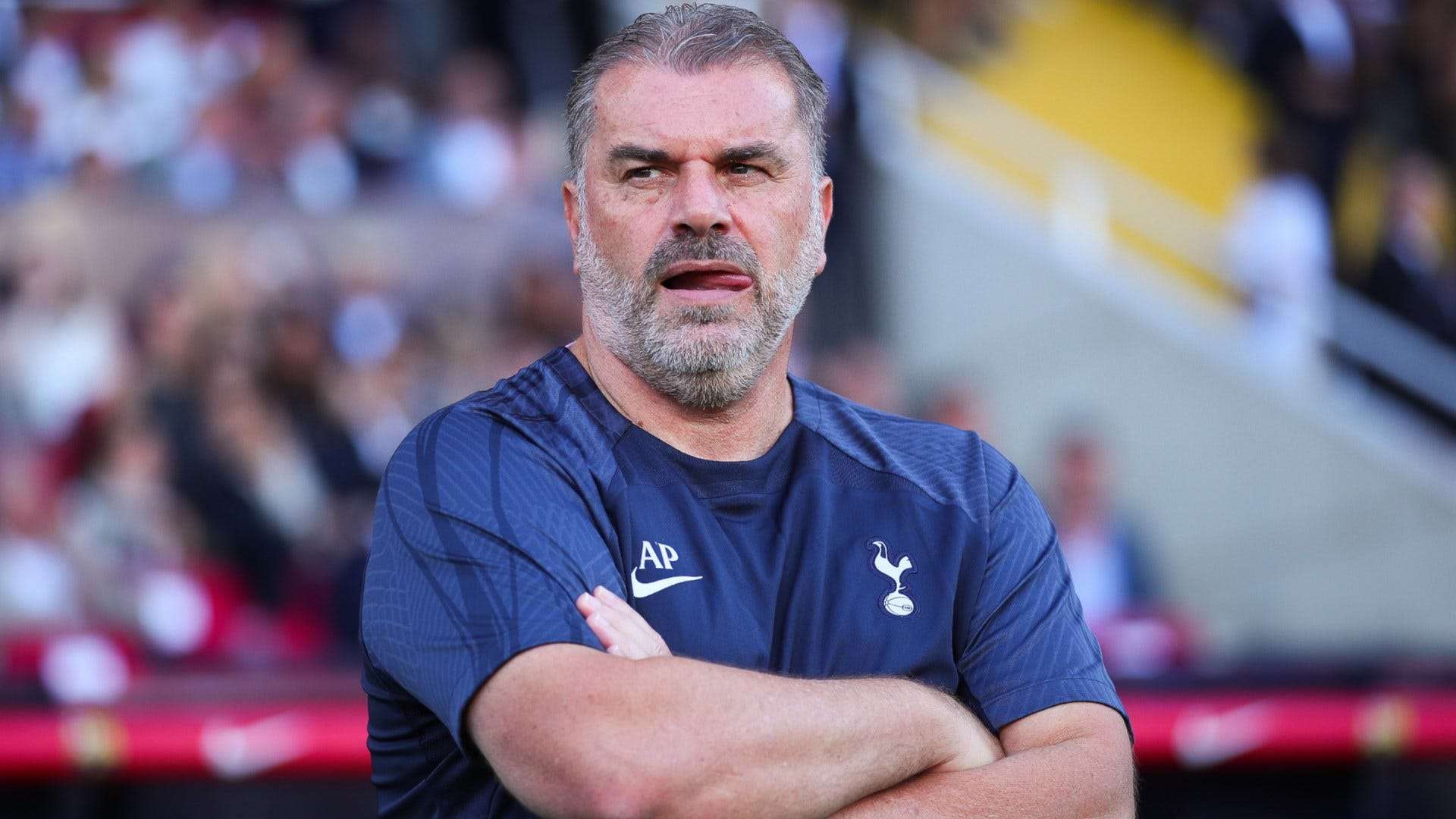 The team's ability to maintain a high level of intensity and competitiveness late in matches has yielded positive results and contributed to their impressive start to the campaign.
More Tottenham Hotspur News
As the season progresses, Postecoglou's approach to training and match management will continue to be a critical factor in Tottenham's quest for success. The manager's ability to optimize player fitness, make strategic substitutions, and instil a never-give-up mentality sets the tone for a team that is determined to compete at the highest level.