Date changed for Spurs Premier League fixture against the Foxes
Upcoming Tottenham Hotspur vs Leicester City Premier League fixture has been rescheduled
According to Tottenhamhotspur.com, the coming Tottenham Hotspur vs Leicester City fixture in the Premier League will be held on 1st May at 2 pm. The match was originally supposed to be played on 30th April but was shifted due to the Foxes advancing to the semi-finals of the UEFA Europa Conference League.
The North Londoners succumbed to an embarrassing defeat against Brighton & Hove Albion today. Whilst the visitors only won by a slender margin of 0-1, they dominated all aspects of the game as Spurs failed to manage a single shot on target throughout the game.
The only positive today will be that our top-four hopes didn't take too much of a severe dent with Arsenal also losing out to Southampton. The changed date gives us an extra day to prepare ourselves for Brendan Rodger's men.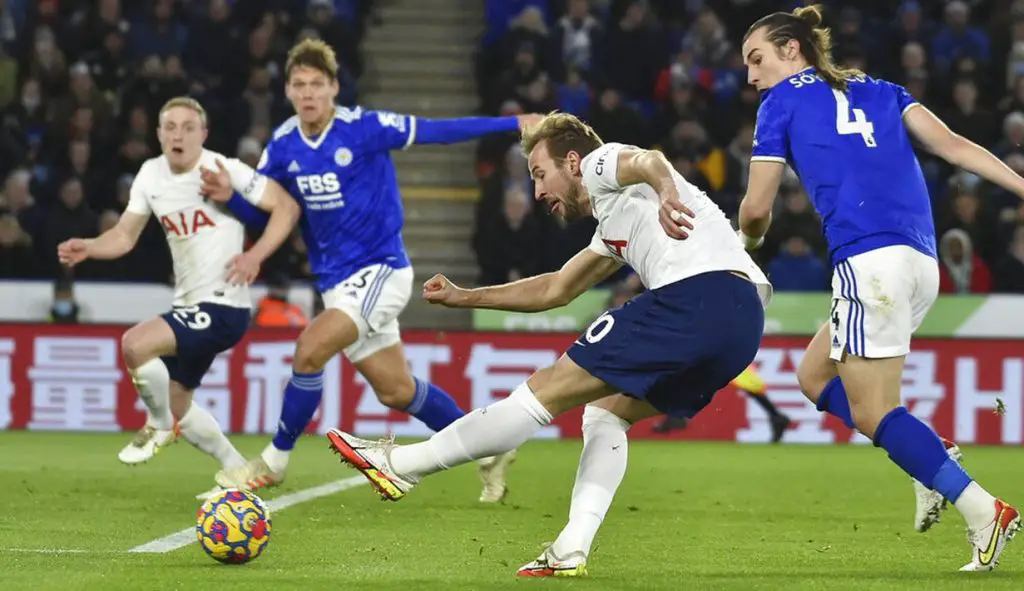 Before taking on the Foxes, the club from N-17 will take on Brentford in the PL coming Saturday. The Bees can be a tough nut to crack on their day, and we certainly wouldn't do ourselves a favour if we were to perform like we did today.
Antonio Conte has largely managed to imprint his attacking style of football on Tottenham Hotspur. We have seen great improvements but today's result highlights that there is still a long way to go at Hotspur Way.
The Italian manager has managed to bring out the best In Harry Kane once again after the English captain had a slow start to the season. January signing Dejan Kulusevski has also flourished under the 52-year-old manager.
Both of them had a relatively quiet game against the Seagulls today. We would definitely hope that they can put in better performances against Brentford and Leicester City in their upcoming matches.
More Tottenham Hotspur News
Spurs have played the Foxes 83 times, winning on 43 occasions, drawing 13 times, and recording 27 losses across all competitions to date. While history may be on our side it remains to be seen whether or not Tottenham can use the extra day to their benefit.