"No doubt"- Pundits criticise referee for Dejan Kulusevski decision in Spurs' loss vs Brighton
Premier League pundits lambast yellow card decision for Tottenham Hotspur ace Dejan Kulusevski's challenge
Speaking on BT Sport (h/t Daily Mail), Premier League pundits lambasted referee Craig Pawson for only awarding a yellow card to Tottenham Hotspur forward Dejan Kulusevski for his challenge on Brighton & Hove Albion defender Marc Cucurella.
Jermaine Jenas and Glenn Murray were covering the game at the Tottenham Hotspur Stadium, which witnessed an incident between Kulusevski and Cucurella where the Spurs man thrusted an elbow towards the Brighton wing-back in the first half and only received a yellow card for his actions.
Jenas, who won a League Cup with Spurs, believed that Kulusevski's conduct towards Cucurella was one where he was attempting to use force, which comes under the ruling of violent conduct.

"No, I think it's a red card. I think he is attempting to use force, which comes under the ruling of violent conduct, he is trying to elbow Cucurella in his face."
The Swede would not go on to change the events of the match, however, as Tottenham failed to get a single shot on target against the Seagulls as Graham Potter's side ran out winners thanks to a last-minute goal by Leandro Trossard.
"It is 100% red card"
Immediately after the incident, referee Pawson handed the 21-year-old winger a yellow card as a caution for his actions, but replays suggested Kulusevski was lucky not to have been given a straight red card.
Murray, who won the Football League One with Brighton, said that it was 100% a red card and that he had no doubt in his mind, given that the Sweden international was trying to take Cucurella's head off.
"It's an incredible decision, it is 100% red card, there is no doubt in my mind. If Craig Pawson can't see that, the ball is gone Kulusevski tries to literally take Cucurella's head off."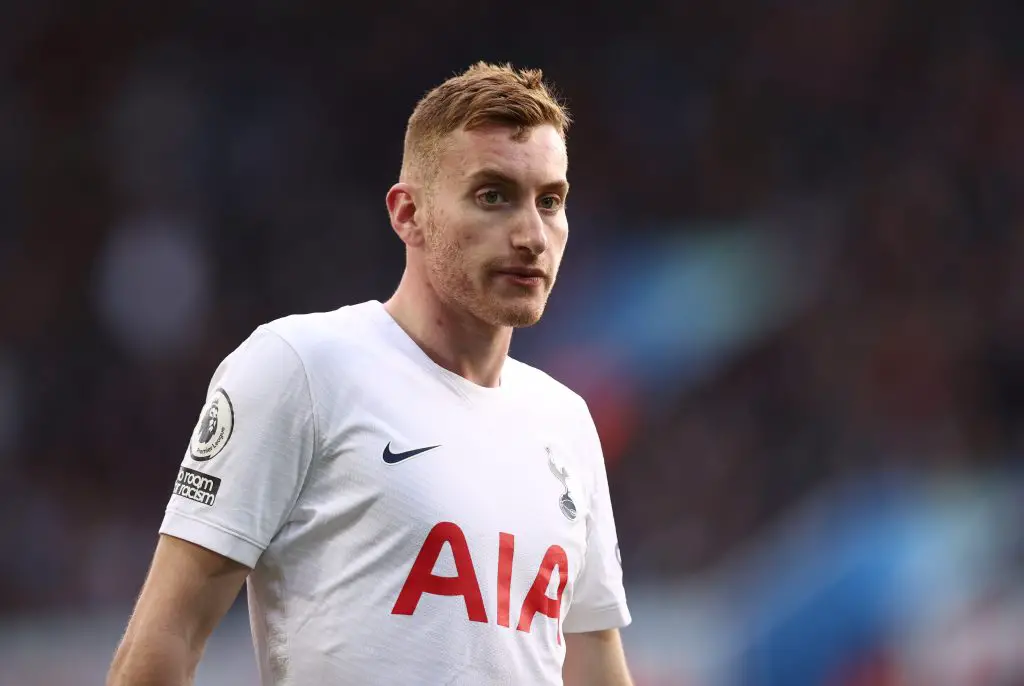 The frustration really seems to have gotten to Kulusevski for his incident with Cucurella, given that Graham Potter's men outplayed Spurs at their home ground. Up until then, Tottenham had put together a decent winning run under manager Antonio Conte.
The loss could play a big role in how the top four of the Premier League table shapes up, as United pulled to within three points of the Lilywhites, with just a few games in the campaign left to be played.
More Tottenham Hotspur News
Kulusevski seems to have brought a lot of unwanted attention to him, given that of late, he has been one of the star performers for Tottenham since his temporary move from Juventus in the winter transfer window.
He seems to be lucky to have gotten away with his dangerous challenge, and it will be upto the player to put this behind him and help the team bounce back with a win against Brentford next weekend to maintain their chase for a top-four finish this term. Spurs then face Leicester City before a daunting game against Liverpool- which is why Conte would consider himself a lucky man that he has the Swede available for these games.