"You name it"- England urged to copy Tottenham's usage of Harry Kane at World Cup
England urged to copy Tottenham Hotspur's usage of Harry Kane at 2022 FIFA World Cup
West Ham United manager David Moyes has urged England manager Gareth Southgate to take a page out of manager Antonio Conte's book when it comes to using Tottenham Hotspur star Harry Kane.
The 29-year-old centre-forward is one of the best players in the world heading into the World Cup. He is undeniably England's main man and their go-to source for goals.
The 2018 FIFA World Cup winner is fit, firing, and in the prime years of his playing career. A player, however, is only as good as the tactics he is made to follow.
Moyes, who has managed Everton and Manchester United in the past, has urged Southgate to utilise Kane in an optimal manner – much like Conte – for the best results. He wrote in his column for the Times (h/t Subscription Required):
 The key is using Kane in the very best way and maybe Gareth will be looking at what Antonio Conte does at Spurs. Conte uses Kane brilliantly."
"He doesn't ask him to press too intensely and use up too much energy and he understands how exceptional Kane is at linking up play, so when Spurs win the ball back he always has people running beyond him."
Moyes has hit the nail on the head here. Conte has understood Kane's strengths and plays him so his energy is saved for when it matters.
The Englishman doesn't need to be the most mobile and active player on the pitch. It's about how he is placed on the field when Spurs are defending and when they win the ball back.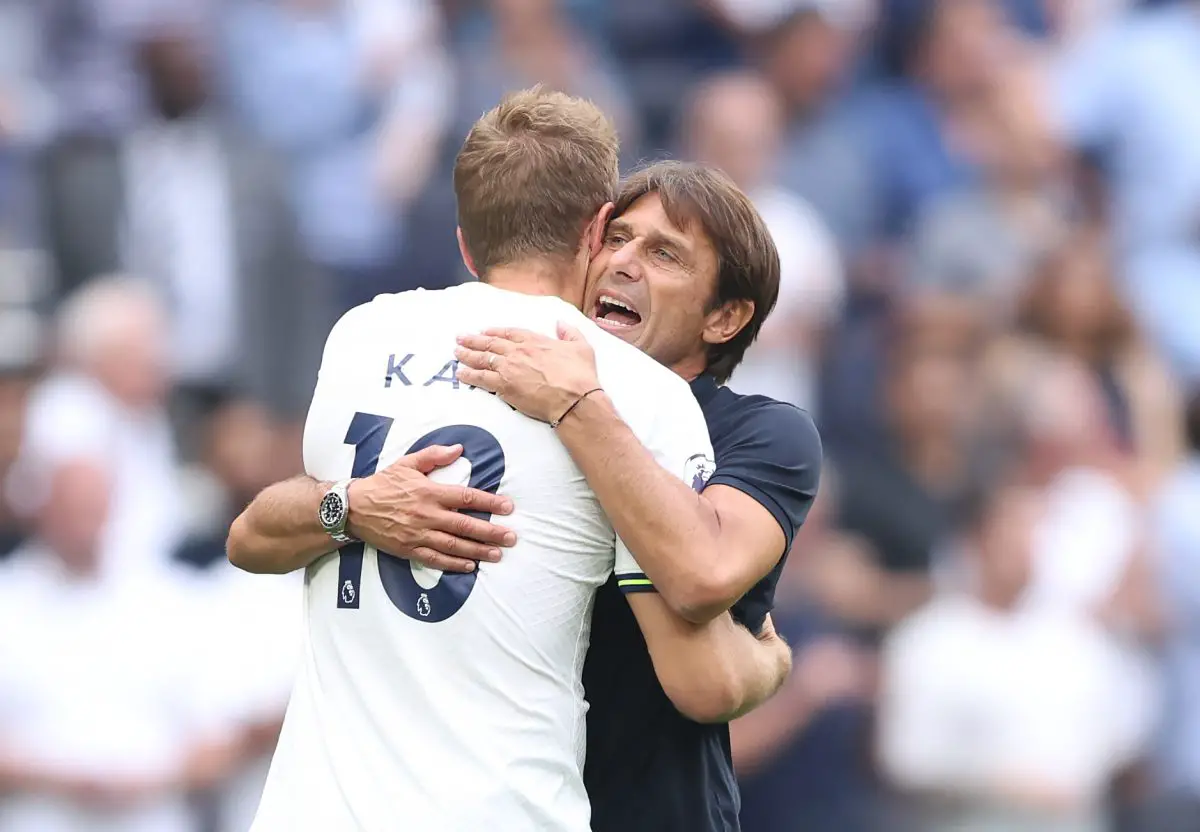 It's a common sight seeing him dictate play from deep in recent seasons, which is a new dimension he has added to his game. Moyes continued:
"Of course if a team are happy to build up without Kane he's also brilliant at getting on to things in the box, whether it's headers from crosses, back-post finishes, you name it. He's a remarkable weapon for Gareth to have at his disposal."
It remains to be seen which players Southgate plays alongside Kane. His efficiency at Spurs has also been down to the work-rate of players such as Son Heung-min, Dejan Kulusevski, and Richarlison, who play in and around the centre-forward.
More Tottenham Hotspur News:
England open their World Cup campaign on Monday against Iran, where both Kane and Spurs defender Eric Dier are expected to play a role.