Tottenham star Cristian Romero helpless as Argentina stumble to historic 2-1 World Cup loss
Tottenham Hotspur defender Cristian Romero helpless as Argentina stumble to historic 2-1 FIFA World Cup loss
Tottenham Hotspur's Cristian Romero enjoyed a nice little six-game rest from club football as he recovered from an injury to be fit in time for the 2022 FIFA World Cup with Argentina.
He was unsurprisingly in the 26-man squad selected by manager Lionel Scaloni, who has seen Cuti as a big part of his backline. The former Juventus defender was fit to start for La Albiceleste against Saudi Arabia earlier today (22 November).
But it ended in a massive upset as their opponents scored two early goals in the second half to turn the tide. Lionel Messi opened the scoring in the 10th minute with a penalty kick.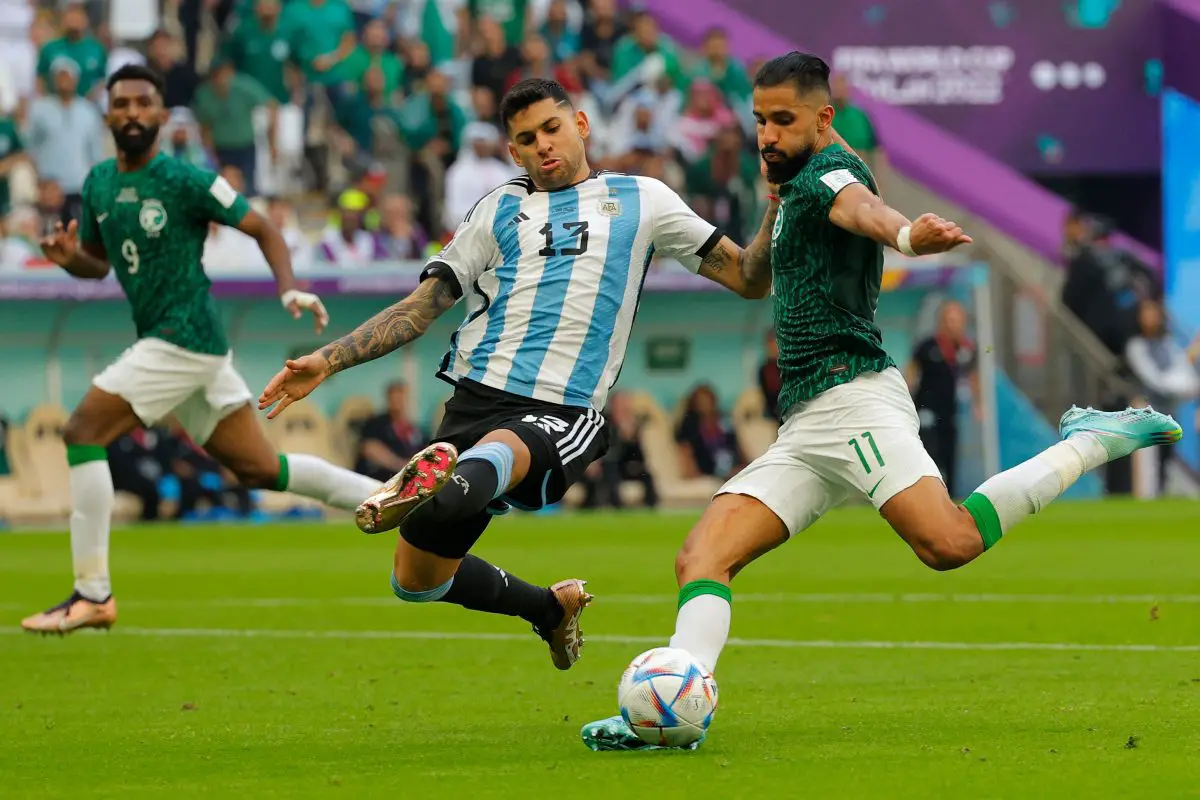 Argentina put the ball in the back of the net thrice – twice through Lautaro Martinez and once through Messi – only for all goals to be rightly given offside. Then, the nightmare began for Romero and co.
Worry for Romero?
Saleh Alshehri scored in the 48th minute via a left-footed shot that went between the legs of a diving Romero. The second goal, perhaps Emilian Martinez could have done better.
The Aston Villa goalkeeper got a feint hand to it but couldn't stop Salem Aldawsari from scoring a screamer in the 53rd minute. They hold onto the scoreline for the next 40 minutes or so.
Argentina now have two group games left – one against Poland and the other against Mexico. These two teams are no walkovers and will be expected to give Argentina a very tough time.m
Romero is expected to feature in both of those games and help his team keep clean sheets. Another loss is an unthinkable prospect. We all know what it means for Romero to represent Argentina.
He was pretty decent for his country against the Saudi Arabians but just couldn't help them see them through the line with a slender 1-0 lead. It will be easy for some to target him for the two goals considering he was hooked in the 59th minute for Lisandro Martinez.
More Tottenham Hotspur News
Perhaps Argentina's attackers should have done better because our boy held his own end of the couch. The first goal, he slid well and would have blocked the shot had the ball not bounced just before his leg, and for the second, there wasn't much he could have done for a long shot that Martinez couldn't save.