"We wanted to wear it"- Tottenham Hotspur star explains decision not to sport OneLove armband at 2022 FIFA World Cup
2022 FIFA World Cup: Tottenham Hotspur and England striker explains decision to not sport OneLove armband
Tottenham Hotspur striker and England captain Harry Kane has expressed his disappointment after he was not allowed by FIFA to wear the 'OneLove' rainbow armband during his side's 6-2 win over Iran.
Fears that captains could receive an instant booking for wearing the armband are believed to have prompted the move to opt out of wearing it. Seven European nations scrapped plans to continue the 'OneLove' campaign.
LGBTQ+ groups reacted with fury at the authorities for preventing teams from promoting diversity. Homosexuality is completely banned by law in Qatar.
Kane, who got two assists against Iran in the opener has now explained what happened, as quoted in The Guardian.
"We're disappointed. I said yesterday we wanted to wear it. That decision was taken out of my hands today. I turned up to the stadium with the armband that I wore and I was told I had to wear that [the official Fifa one]."

"It's out of our control as players. I'm sure the FA and Fifa will continue those discussions but most importantly today we focused on the game and got a great result."
The Spurs forward instead wore FIFA's "anti-discrimination" armband as he led his side out for their opening game. This is a really surprising decision by FIFA who decided to take action at the last moment with threats of sporting action.
It is a good and just cause that the 29-year-old wants to promote. In today's day and age, when people are fighting for their rights, FIFA decided to be the villain towards a group of people who are looked down upon just because of their sexual preference.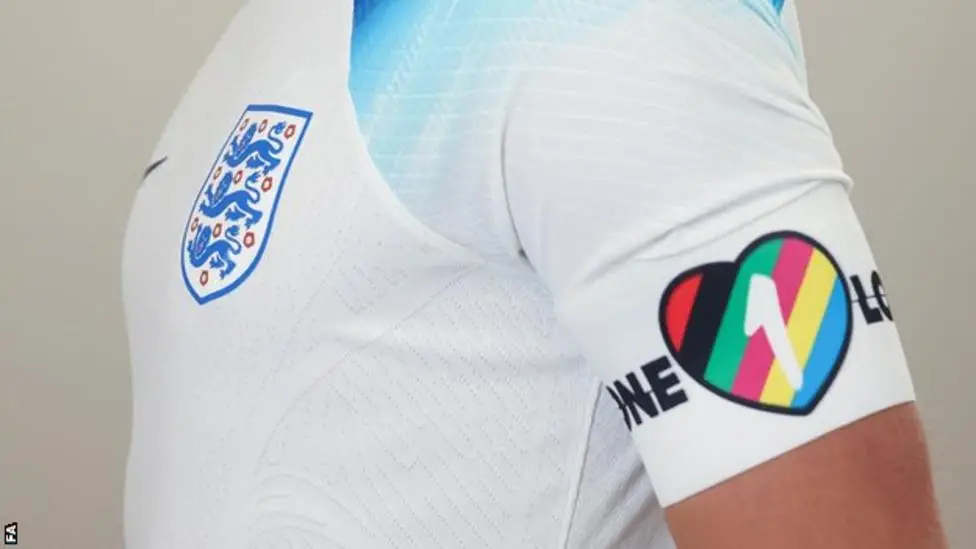 It is highly unlikely that FIFA will change their minds and allow the captains to sport the armband. It is really a shame that the highest governing body of football decided against allowing players to wear the 'OneLove' armband.
More Tottenham Hotspur News
It seems that it is up to the governing bodies to decide when to allow politics into football and when not to. The support for Ukraine and the fight against racism were rightly incorporated within the beautiful game at various levels.
There is no reason why the issue of LGBTQIA+ rights is any less deserving of attention. Kane perhaps could have taken a risk and set an example, but at the end of the day, it's the Three Lions' decision and they perhaps made a call that best suited their sporting goals.