"In our plans"- Rival PL boss has plans for midfield ace despite Tottenham interest
Mauricio Pochettino talks about Conor Gallagher amidst Tottenham links
According to The Telegraph, Mauricio Pochettino, the Chelsea manager, has expressed his admiration for Conor Gallagher, Chelsea's young midfield maestro, amid intense speculation linking the talented player with a move to Tottenham Hotspur.
The 21-year-old's stock has risen exponentially, making him one of the hottest prospects in London, and Tottenham are poised to seize the opportunity to secure his services – if Chelsea let him go that is.
Pochettino's admiration for Gallagher is evident in his recent comments about the player.
"Gallagher is in our plans. In football, things happen that we can't always manage, but I am genuinely pleased with him"
Such an endorsement from a seasoned coach like Pochettino is a testament to Gallagher's immense potential and playing style. Tottenham's interest in Gallagher comes as no surprise, as they seek to bolster their squad ahead of the upcoming season.
Ange Postecoglou, the newly appointed manager of the North London club, is known for his preference for free-flowing attacking football, and Conor Gallagher fits the bill perfectly. It is not a surprise that he wants him.
With his dynamic playing style, energy, and ability to contribute goals, the young midfielder could become a pivotal asset in Postecoglou's grand plan. Tottenham, however, are not alone in their pursuit of Gallagher. West Ham United, too, have shown keen interest in the midfielder.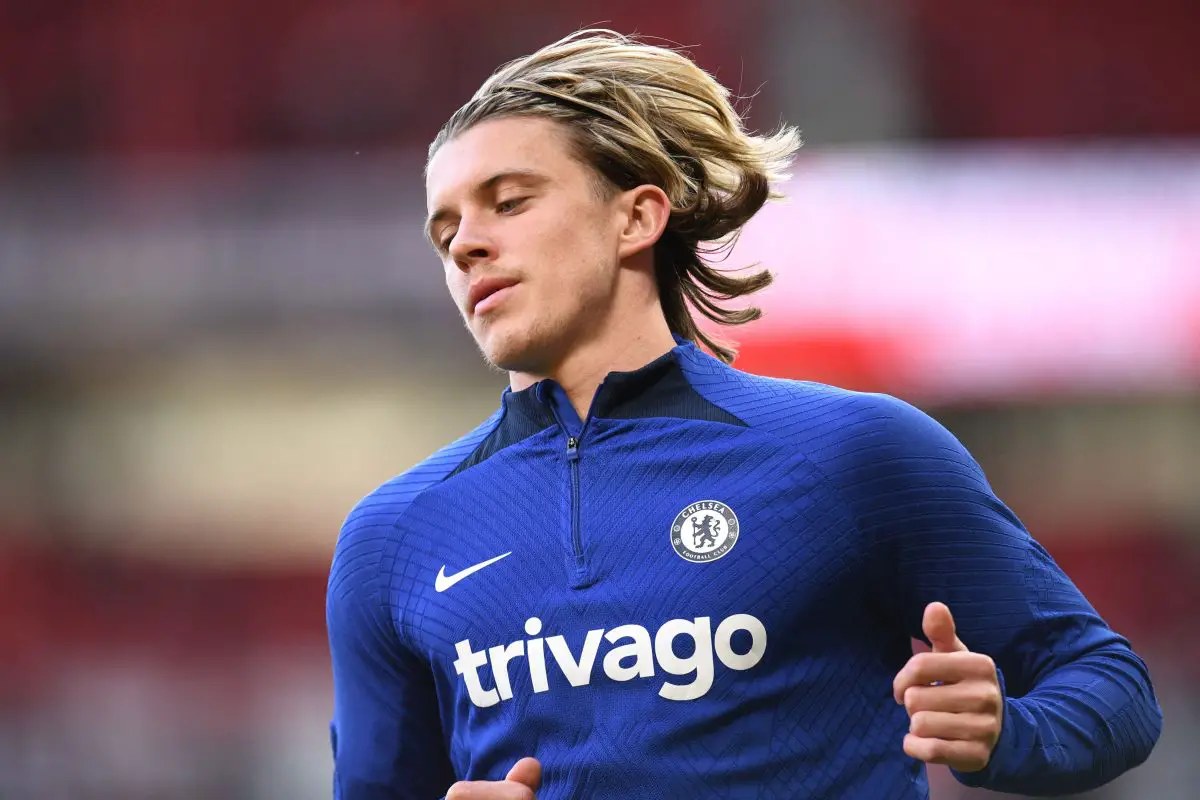 The potential acquisition of Conor Gallagher comes at an opportune moment for Tottenham, as they face the imminent departure of Pierre-Emile Hojbjerg, who is nearing a move to Atletico Madrid.
Losing Hojbjerg, a pivotal figure in their midfield, would leave a significant void that Gallagher could help fill. With the manager and club both seeking to strengthen their midfield options, Gallagher's name has come up as the ideal candidate to bolster the team's prospects.
More Tottenham Hotspur News
As Gallagher's future hangs in the balance, the young midfielder must be eager to find a destination that aligns with his aspirations. If Tottenham can convince him that they can provide him with just that – it could be a great marriage for both parties.