"Does nothing"- ESPN pundit lashes out at Tottenham star for his off the ball ineffectiveness
ESPN pundit Steve Nicol lashes out at Tottenham star James Maddison
In the aftermath of Tottenham's resounding 2-0 victory over Manchester United, the spotlight has been stolen by an unexpected source: ESPN pundit Steve Nicol via Youtube.
Despite the celebratory mood following a standout performance by the Lilywhites, Nicol's sharp criticism of James Maddison has caught everyone's attention, especially considering his sensational start to life at the N17.
While Tottenham fans were still basking in the glow of a midfield triumvirate that oozed chemistry, Nicol took a divergent stance. The trio of Yves Bissouma, Pape Matar Sarr, and the enigmatic Maddison had orchestrated a midfield symphony that resonated through every play.
At the heart of this symphony was Yves Bissouma, a player whose revival under Ange Postecoglou was akin to a phoenix rising from the ashes. Having shone brilliantly in pre-season, Bissouma continued his virtuoso performance in the season's opening fixtures.
Adding to the silver lining was Pape Matar Sarr, the 20-year-old dynamo who defied his age with a mature and measured display. The absence of Rodrigo Bentancur due to injury could have been deemed a setback, yet Postecoglou's faith in Sarr proved prophetic.
And then there was James Maddison, the orchestrator of attacking endeavours, whose every move seemed to be in perfect synchrony with his fellow midfielders. Positioned at the coveted Number 10 spot, Maddison was nothing short of exceptional.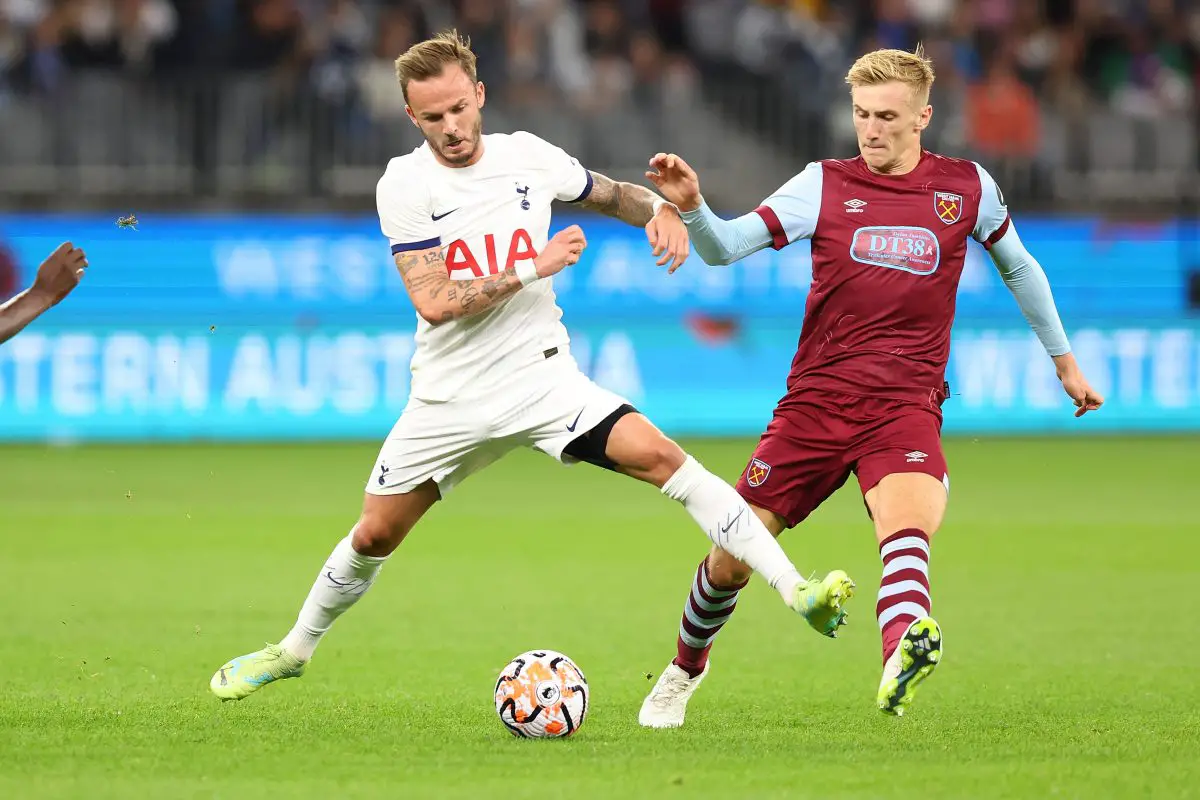 Yet, in a twist that caught many off guard, Steve Nicol raised his eyebrow at Maddison's contribution beyond the ball. Here is what he had to say.
"If they can get Maddison on the ball on a more regular basis, then they will create. I'm one of Maddison's biggest critics because without the ball, for me, he does nothing. But you know what, he's got Sarr and Bissouma to get him the ball. And if the two of them can continue the way they did today for the rest of the season, they'll get Maddison the ball. And we might see the real James Maddison going forward."
To deem Maddison's off-the-ball contributions as minimal is to perhaps overlook his contribution to igniting Tottenham's offensive momentum. He was the main character through which all the play went.
More Tottenham Hotspur News
Nicol might have his reasons but it is difficult to agree with him. As long as he keeps contributing, we cannot fault Maddison.