Boost for Tottenham as Chelsea transfer target prefers N-17 switch
Brennan Johnson prefers a move to Tottenham Hotspur over Chelsea
According to MailOnline's Transfer Confidential newsletter (subscription required), Nottingham Forest star Brennan Johnson prefers a move to Tottenham Hotspur over Chelsea right now.
Brennan Johnson's transfer saga has taken another twist in the tale, and this time, it's Tottenham Hotspur who seem to be leading the chase for his signature. At the tender age of 22, Johnson finds himself at a crossroads in his career, with both Tottenham and Chelsea vying for his talents.
The potential move comes as no surprise given his remarkable performances for Nottingham Forest, where he has earned the reputation of being one of their most prized assets. However, the footballing landscape is an ever-evolving one, and the financial intricacies of the game often force clubs to make tough decisions.
Valued at a reported £50 million, Johnson's departure from the City Ground could significantly impact Nottingham Forest's fortunes. Losing a player of his calibre and versatility would undoubtedly leave a void that's not easy to fill.
Yet, the harsh realities of modern football economics, compounded by Financial Fair Play regulations, could nudge the club towards considering a sale. The question now remains: who wants him more, Chelsea or Tottenham?
The intricacies of this potential transfer are not solely reliant on Johnson's wishes. Nottingham Forest's financial predicament could play a pivotal role in shaping the outcome. Can the club turn down a significant offer for Johnson?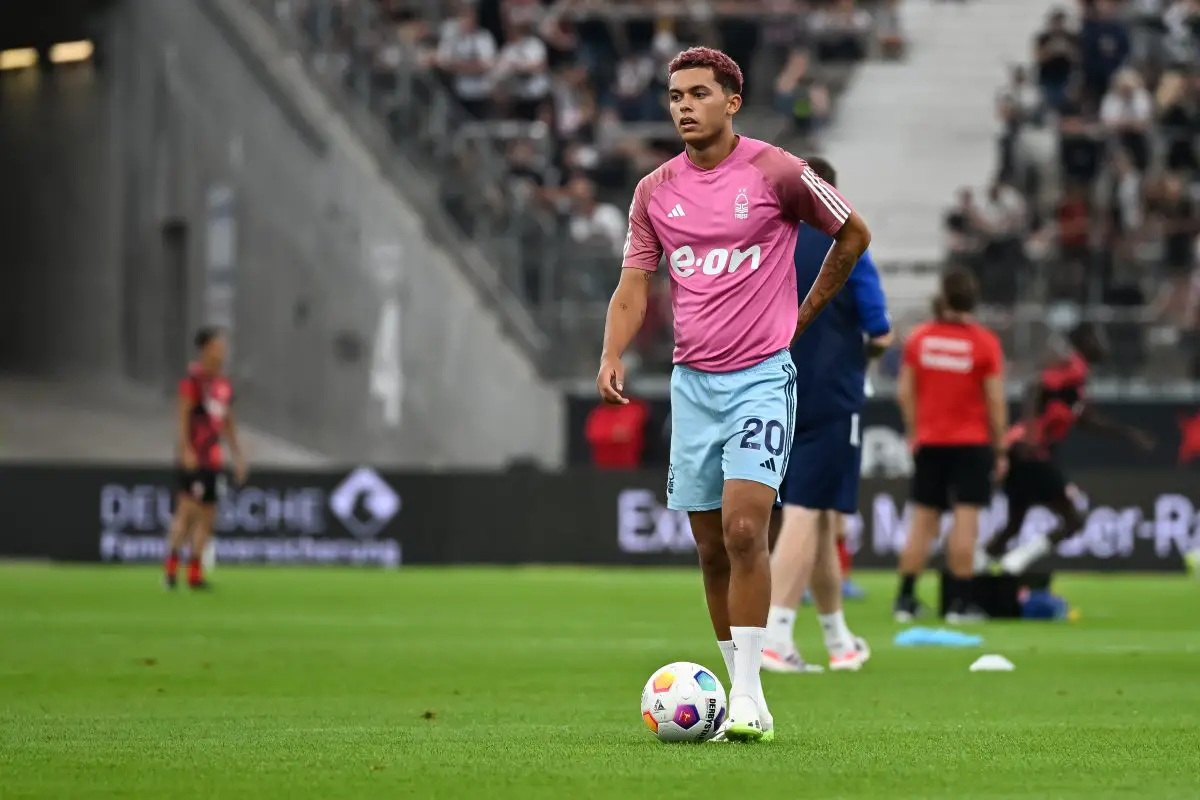 What exactly does Brennan Johnson bring to the table? This young talent possesses a unique blend of attributes that have caught the eyes of many scouts. Described as the speedster of the Premier League, his breathtaking pace, clocking in at an astonishing 36.70 km/h, is a weapon that could change the course of games.
Such an explosive burst of speed not only leaves defenders trailing but also gives his team a dynamic edge in attacking transitions. Tottenham's pursuit of Johnson is accompanied by the lingering uncertainty surrounding their striking department.
More Tottenham Hotspur News
Johnson would be a great signing for Tottenham. However, Chelsea will not be easy to get past. Let's see how it goes.