Journo tips Barcelona target to leave Tottenham this summer
Rudy Galetti tips Giovani Lo Celso to leave in the next two weeks
Speaking to GiveMeSport, Rudy Galetti has claimed that Giovani Lo Celso could leave Tottenham Hotspur in the next two weeks due to the absence of a central role at the club.
The talented midfielder, now 27, finds himself at a crossroads in his Tottenham journey. With his place in the starting lineup far from certain under the guidance of Ange Postecoglou, Lo Celso's tenure at the club could be poised for a shift, potentially within the next two weeks.
Lo Celso's current role at Tottenham is far from central. Barcelona, a footballing powerhouse renowned for nurturing exceptional talent, stands as a potential destination for the midfield maestro.
The Catalan giants are reportedly keeping a watchful eye on Giovani Lo Celso, the prospect of his arrival potentially whetting their appetite for an official approach. The Argentinian would suit a Xavi Hernandez team.
Lo Celso's sojourn at Villarreal last season showcased his capabilities, offering a glimpse of his skill set on a different stage. His presence on Spanish soil underlined his adaptability and marked him as a player capable of thriving in various environments.
The prospect of his return to Spain this summer was tantalizing, yet the pre-season period, under the watchful gaze of Tottenham's newly appointed manager, added a twist to the tale. The talented midfielder really shone through.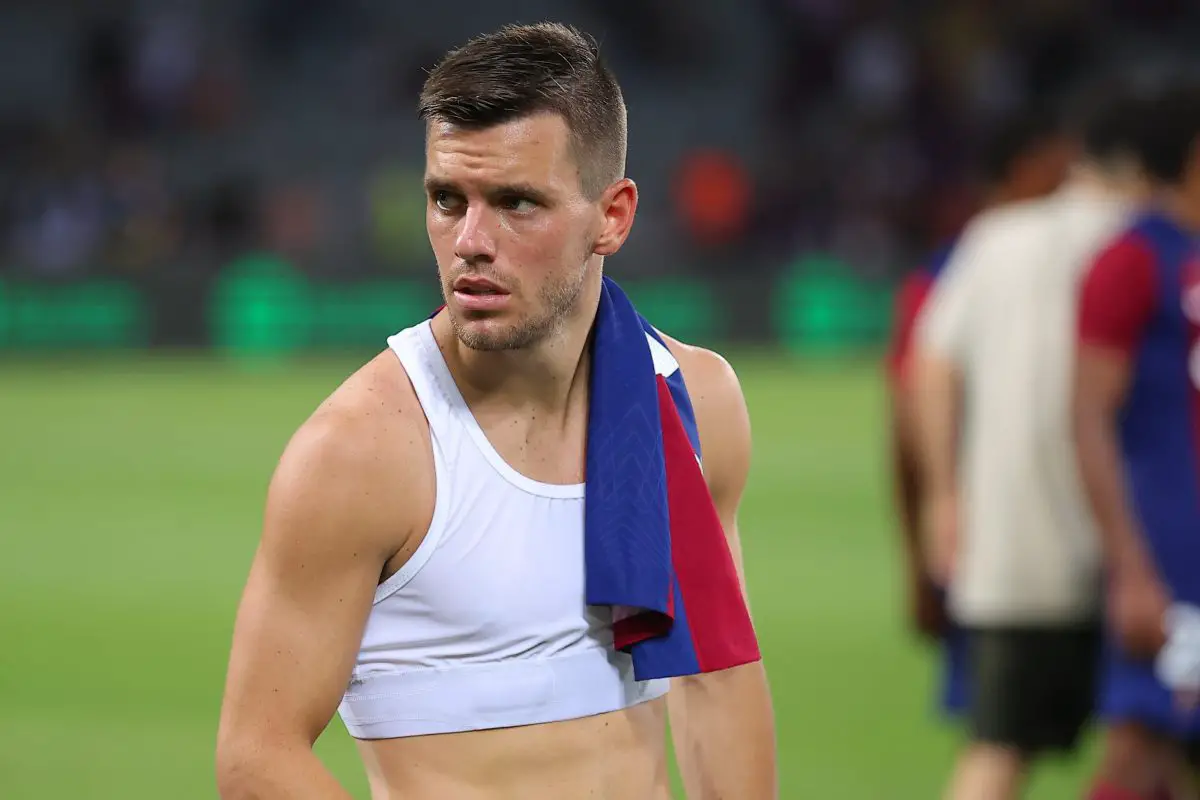 Speaking about the situation, here is what Galetti had to say about the future of the Argentinian
"Lo Celso certainly doesn't have a central role at Tottenham now. In the next two weeks, he could leave Spurs. Barcelona are following him with interest and are attentive to his situation."
In a parallel narrative, the story of James Maddison's acquisition, a former Leicester City craftsman, unfurls. Heralded as the catalyst for midfield creativity, Maddison's role mirrors the one that Lo Celso could comfortably slide into.
The convergence of these narratives brings us to a crucial point: Tottenham's exigent need for quality and depth. As the club sets its sights on scaling the heights of European competition, options aplenty are the need of the hour.
More Tottenham Hotspur News
Tottenham haven't had a space for Lo Celso in their team in recent seasons. He is yet to play a single minute for us this season and it seems the Argentine is set to leave the club. A full international for Argentina, it would make sense for him to be at a club where he can play regularly.