Feyenoord sensation's agent confirms Tottenham Hotspur interest
Agent confirms Tottenham Hotspur are interested in Santiago Gimenez
In a surprising turn of events, Tottenham Hotspur's pursuit of a new striker has taken an intriguing twist. Santiago Gimenez, the Feyenoord sensation, has emerged as a prime target for the North London club, according to none other than his agent, Morris Pagniello.
The football world was sent into a frenzy when Tottenham bid farewell to their talismanic figure, Harry Kane, as he embarked on a new journey with Bayern Munich. This seismic transfer has its own repercussions.
Amid this high-stakes situation, Tottenham's recruitment drive has been marked by a mix of intrigue and uncertainty. Their signing of 19-year-old Argentinian prodigy Alejo Veliz has sparked curiosity, but it's clear that he is not a like-for-like replacement for the departed Kane.
However, a new entrant has emerged onto the scene – Feyenoord's Santiago Gimenez. The talented Mexican striker's agent, Morris Pagniello, has ignited the flames of speculation by affirming that Tottenham are part of a consortium of clubs vying for Gimenez's signature.
Pagniello articulated the situation in an interview with Medio Tempo
"Santi is one of the Top 10 players in Europe […] and now with the departure of many strikers who went to Saudi Arabia, there are few on the market. So even Tottenham [are interested]"
Gimenez's rise to prominence at Feyenoord has been nothing short of spectacular. His goal tally of 24 and three assists in just 48 appearances for the Dutch club underscores his ability to deliver the goods consistently.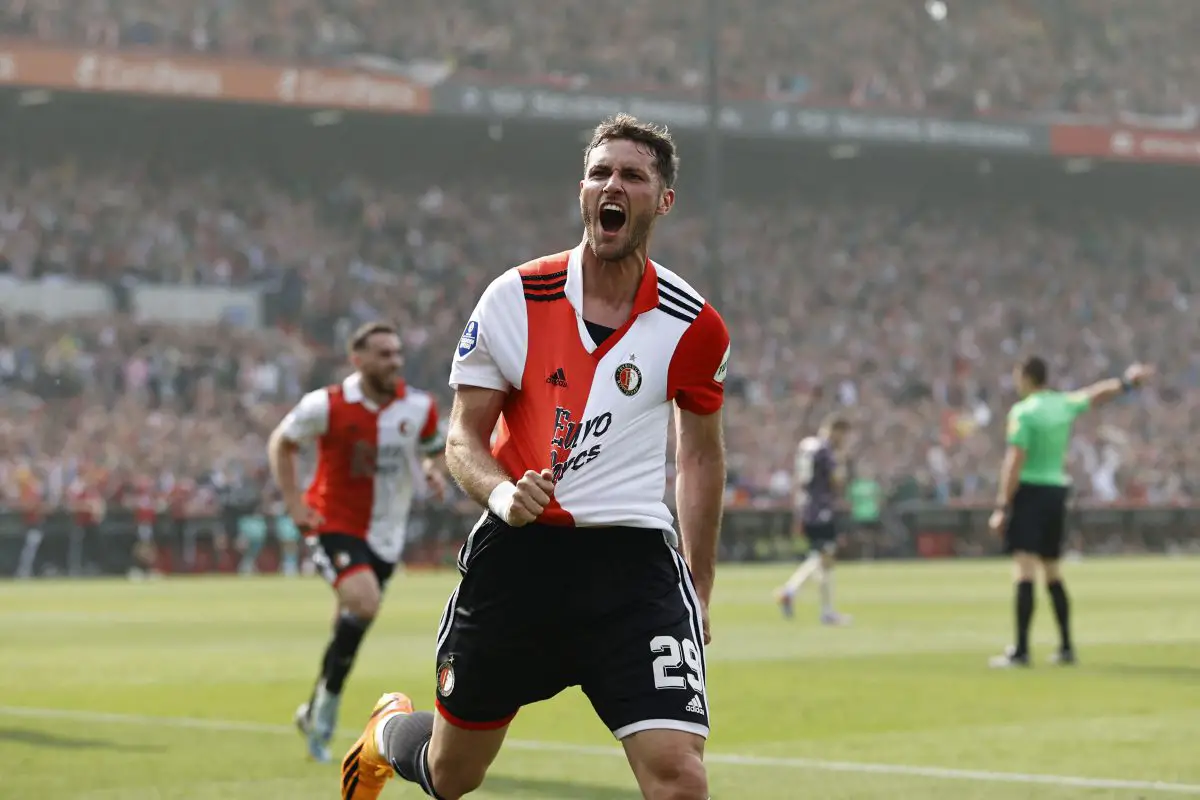 As Tottenham contemplate their next move, the prospect of securing Gimenez's services presents both hope and complexity. There is no doubting his ability but would he suit Ange Postecoglou's philosophy?
The young Mexican's versatility, sharpness in front of goal, and growing reputation as a European standout make him a coveted asset in the transfer market. Tottenham need to be quick.
More Tottenham Hotspur News
Let's see if Tottenham make a formal approach for Gimenez. It'll be an important signing and let's see how it goes.