Journo reveals Tottenham Hotspur admiration for World Cup winning Serie A striker
Ben Jacobs confirms Tottenham would love to sign Inter Milan striker Lautaro Martinez
Writing in his column for Caught offside, Ben Jacobs has revealed that Tottenham Hotspur would love to sign talented Argentinian striker Lautaro Martinez from Inter Milan but Ange Postecoglou will not be tempted into a panic buy.
The recent departure of the talismanic Harry Kane has left a void at the forefront of Tottenham's attack, a void that the managerial mastermind Ange Postecoglou is meticulously strategizing to fill.
Since then, not surprisingly, Tottenham have been continually linked with replacements for the Englishman. Among these, a particular name has set hearts racing and imaginations soaring—the Inter Milan striker, Lautaro Martinez.
According to the insightful perspectives offered by Ben Jacobs, Tottenham's intentions in this transfer window are clear – they're aiming to secure the perfect player to bolster their ranks in the absence of Kane.
The departure of Kane wasn't just a loss of skill but a shift in the very dynamics of the squad. Postecoglou, known for his pragmatic approach, isn't one to make hasty decisions. The right fit is paramount, and panic buys are off the table.
The spotlight, however, remains firmly affixed on Lautaro Martinez. The very name resonates with promise and prowess. Tottenham would undoubtedly "love" to have the dynamic Inter Milan striker among their ranks, a sentiment expressed by Jacobs.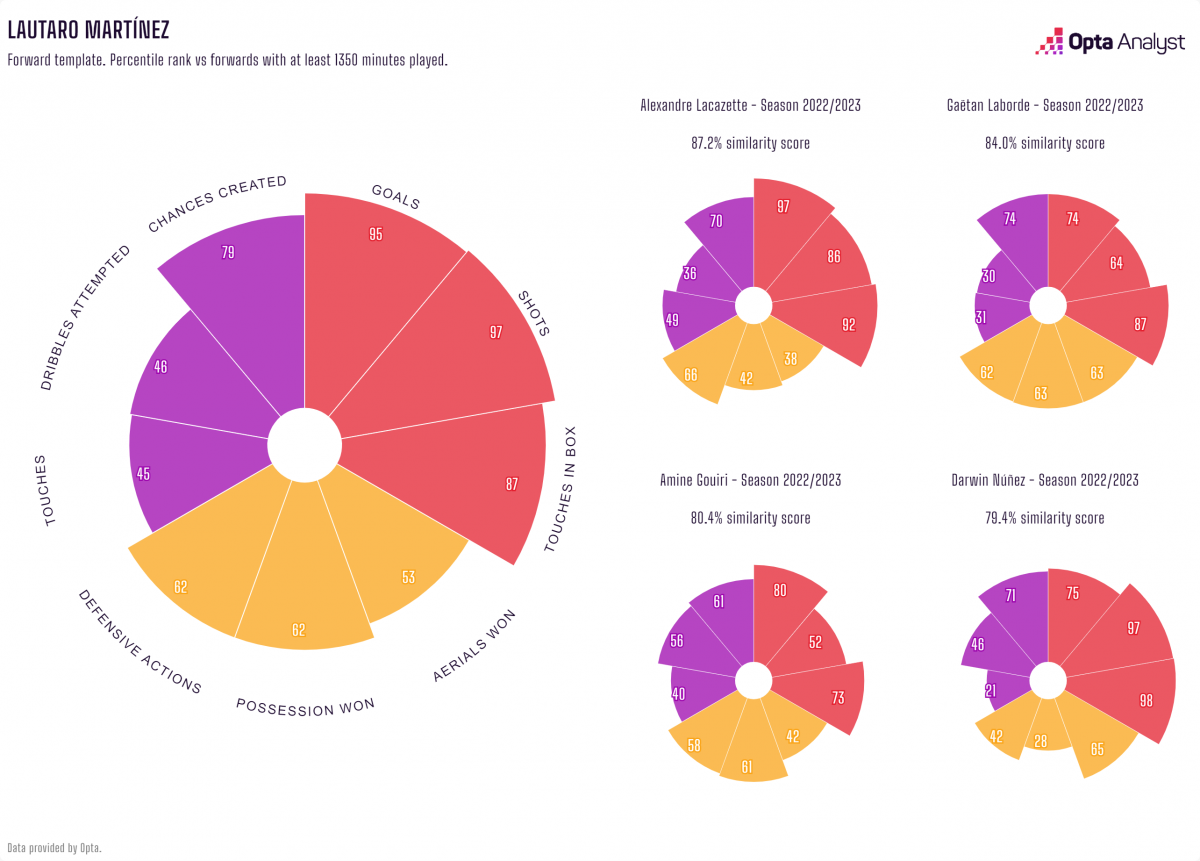 Postecoglou's vision differs from the blueprint laid out by his predecessor, especially when the imposing figure of Antonio Conte was at the helm. The concept of directly replacing a player of Kane's stature is no simple task.
While the challenges of finding the right replacement for Kane linger, Tottenham's intentions are steadfast. The transfer window's final days beckon, and while urgency is present, it is imperative to invest money wisely.
More Tottenham Hotspur News
With regards to Martinez, not many players in the world can come close to him as a like-for-like replacement for Kane. Let's see if Postecoglou decides to sign him.