"Exemplifying the ethos"- James Maddison heaps praise on Tottenham ace for being a 'leader'
James Maddison heaps praise on Tottenham 'leader' Cristian Romero
Tottenham Hotspur's midfield maestro, James Maddison, has showered his teammate Cristian Romero with accolades, highlighting the Argentine international's commanding presence and inspiring leadership on and off the pitch.
When asked to shed light on the player who has left the strongest impression since his arrival at the club, the 26-year-old attacking midfielder was quick to single out Romero. A rock in the heart of Tottenham's defence, Romero's blend of ferocity and leadership qualities have left an indelible mark on Maddison.
Speaking candidly on TNT Sports, Maddison expressed
"Even with a language barrier, he emerges as a leader through his actions and demeanor, exemplifying the ethos of our club."
Undoubtedly, Cristian Romero stands tall as the club's premier defender, having consistently delivered standout performances since his entry onto the Premier League stage. At times, he is left all alone in the backline.
A stark contrast to Tottenham's defensive vulnerabilities in the preceding season, where they conceded a staggering 63 goals in the league, Romero's displays have been a consistent ray of excellence.
However, recognizing the need for a steadfast partner in the backline, Spurs orchestrated the acquisition of Micky van de Ven during the summer transfer window. The Dutchman's initial outings have been nothing short of sensational, suggesting a promising partnership with Romero in the making.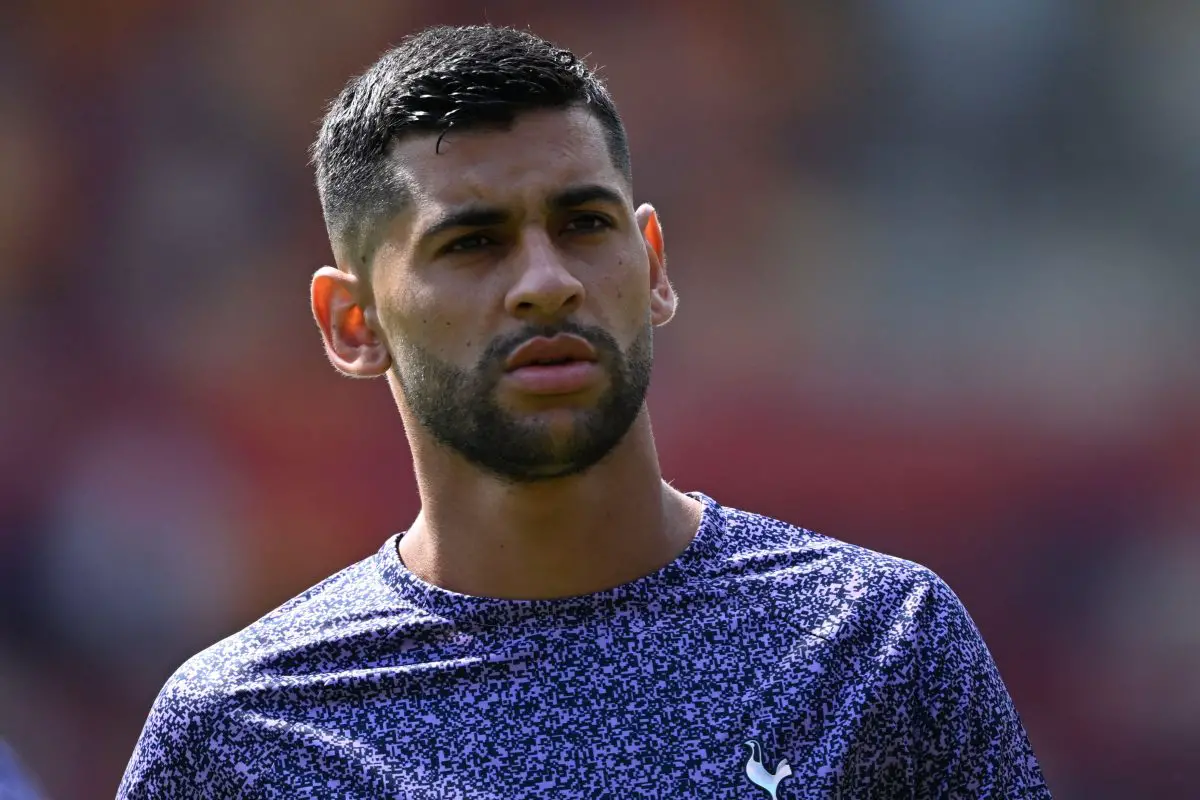 Should van de Ven continue to complement Romero's prowess in the manner he has displayed thus far, Tottenham Hotspur could potentially emerge as an impregnable fortress in the defensive domain, a prospect that has fans buzzing with anticipation.
Maddison divulged that the Argentine centre-back is not just the bedrock of the defensive unit but also a linchpin in driving Ange Postecoglou's dynamic, attack-oriented style of play. In a system where bravery is the bedrock, defenders are expected to surge forward and intercept threats at their inception and not many people do this better than Romero.
More Tottenham Hotspur News
For Tottenham fans, this effusive praise from Maddison acts as a testament to Romero's impact within the squad. His language-defying leadership, coupled with his on-field tenacity, has solidified his place as not just a standout player but a role model to his peers. Rightfully, he is vice-captain and let's see how it goes.