"Going to sound mad"- Journalist likens Tottenham star Destiny Udogie to dynamic former Tottenham superstar
Journalist James Maw likens Tottenham star Destiny Udogie to Gareth Bale
Tottenham Hotspur, a club with a rich history and a bright future, has been making waves in the Premier League, thanks to the emergence of young talents like Destiny Udogie. The 20-year-old left-back, who was signed from Italian club Udinese last summer, has been a revelation for the North London club.
Destiny Udogie's journey to Spurs was unconventional. He was signed and then immediately loaned back to Udinese, allowing him to continue honing his skills through regular game time. He then joined the club this summer.
Ange Postecoglou, the gaffer at Tottenham, saw something special in this young prodigy. Destiny Udogie's performances on the pitch have made fans and pundits alike sit up and take notice. He has taken to the Premier League like fish to water.
Journalist James Maw via The Athletic couldn't hold back his admiration for the 20-year-old sensation. According to Maw, Udogie isn't just good; he's incredibly good, and the future looks even brighter.
Comparisons in football are often met with scepticism, but Maw dared to liken Udogie's potential to that of the legendary Gareth Bale. It's not about their playing style, but rather the promise of greatness.
"Udogie, I'm really staggered by how good he's been. And to me, this is going to sound mad after four games, but he already looks like one of the better players in the Premier League. For a player in that position, we've seen Gareth Bale and this is a slightly lazy comparison given it's based entirely on position, but we've seen a left-back go on to be one of the best footballers in world football over the course of like a five, six-year period"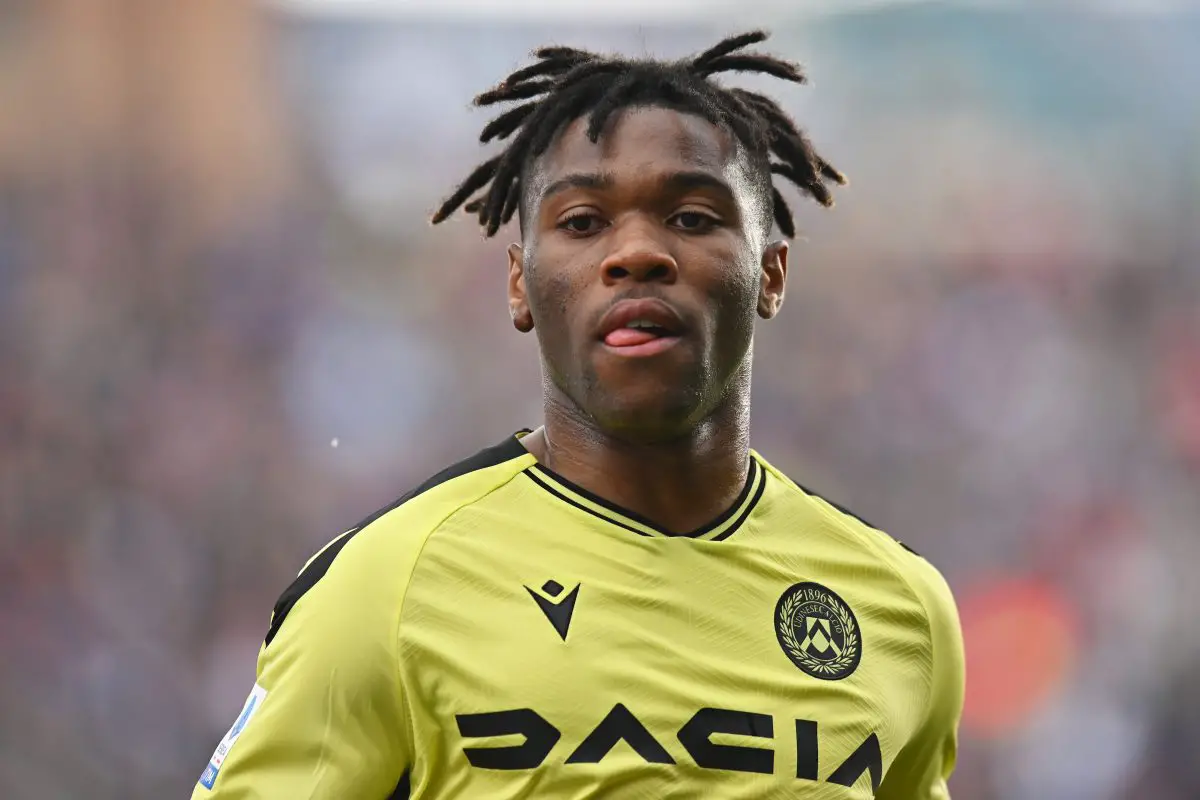 Antonio Conte, the former Tottenham manager, was the one who identified Udogie's potential and brought him to the club. Now, under Postecoglou's guidance, the youngster is flourishing and has settled in really well.
In the grand scheme of things, Udogie's goal is clear: to establish himself as one of the best full-backs in Europe. The potential is undeniably there, and Tottenham is the perfect place for him to realize it.
More Tottenham Hotspur News
Despite being compared to Bale, one might not envision the same path for Udogie. It seems unlikely that the Italian will become a marauding right-winger in the future. Regardless, one thing is clear. Udogie is special and he is here to stay.