Brendan Rodgers lauds Tottenham summer signing as one of the best in the Premier League
Brendan Rodgers feels Tottenham have one of the best players in the Premier League in James Maddison
This summer, Tottenham Hotspur pulled off a masterstroke that left fans buzzing with excitement by landing James Maddison. In the captivating world of football, the transfer market is akin to a high-stakes poker game, with clubs meticulously crafting strategies to secure the perfect hand, Spurs did well to secure the player.
The North London club, known for its rich history and style of play, landed the gifted James Maddison from Leicester City for a princely sum of £40 million. The acquisition of this footballing maestro has brought a wave of optimism to Tottenham.
The footballing journey of James Maddison has been nothing short of remarkable. Hailing from Coventry City's academy, Maddison's meteoric rise was punctuated by a spell at Norwich City before he donned the blue of Leicester City.
However, his departure from the King Power Stadium was sealed amidst the heartache of relegation, as the Foxes succumbed to the Championship after a seven-year Premier League run. Yet, fate intervened, offering Maddison a lifeline back to the top flight.
Since donning the famous Lilywhite jersey, Maddison has been nothing short of sensational. In just four appearances, he's already notched up two goals and provided two assists, showcasing his flair for creativity and a keen eye for goal.
Under the astute guidance of manager Ange Postecoglou, Maddison has slotted seamlessly into the team, contributing significantly to the club's unbeaten start to the season. He's not just a standout in the Spurs lineup; he's emerging as one of the Premier League's brightest stars.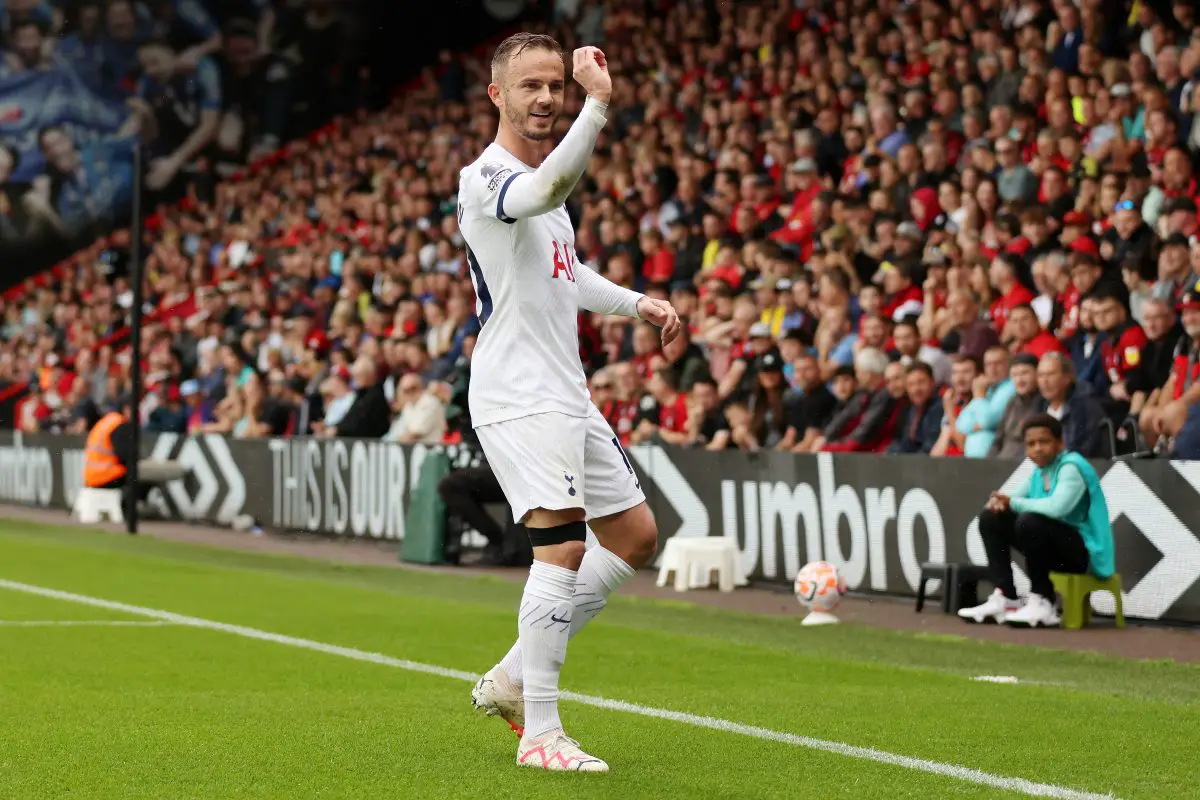 Brendan Rodgers, the Celtic manager who had the privilege of nurturing Maddison's prodigious talents during his time at Leicester, is effusive in his praise for the young maestro. Speaking to talkSPORT, Rodgers remarked
"He has really developed. When I first went to Leicester, he had things he had to work on but his talent was clear. He really lives the game. His personality is fantastic, but he's a top-level player, so I'm delighted for him."
Indeed, Maddison's footballing journey is a testament to his dedication and unwavering commitment to honing his craft. His journey from a raw talent with potential to a polished gem is a reflection of his tenacity and the expert guidance he's received from managers like Rodgers.
More Tottenham Hotspur News
As Brendan Rodgers aptly puts it, James Maddison is now one of the top players in the Premier League. Tottenham are lucky to have him and let's hope we cherish him when we can.