Tottenham Hotspur asked for 20-year-old star before Manchester United transfer
Tottenham asked for Manchester United striker Rasmus Hojlund earlier this summer
Tottenham Hotspur fans were in for a surprise this summer as news broke that the club had made inquiries about Danish sensation Rasmus Hojlund before he made his big move to Manchester United.
The backdrop to this inquiry was, of course, the impending departure of the legendary Harry Kane. With Kane's move to Bayern Munich fetching a staggering £100 million, Tottenham needed to find a striker who could fill the colossal void left by their talismanic captain.
However, the man who eventually caught Tottenham's eye was not a traditional striker but an exciting winger who could operate in multiple attacking roles. Brennan Johnson, the Nottingham Forest prodigy, became the chosen one for manager Ange Postecoglou.
But before settling on Johnson, Tottenham did make an intriguing inquiry about Rasmus Hojlund. Romano's revelation sheds light on the fact that in July, Spurs had expressed their interest in Hojlund and were keen to explore the possibility of bringing the Danish sensation to North London.
However, there were several factors that made this move unfeasible at the time. One major stumbling block was the fact that Harry Kane had not yet sealed his dream move to Bayern Munich.
The dynamics of the transfer market are often interconnected, and Kane's departure was a prerequisite for any significant incoming striker signing. Furthermore, Hojlund had his heart set on a move to Manchester United, the club he had always dreamed of representing. This dream, it seems, was too alluring for the young Dane to pass up.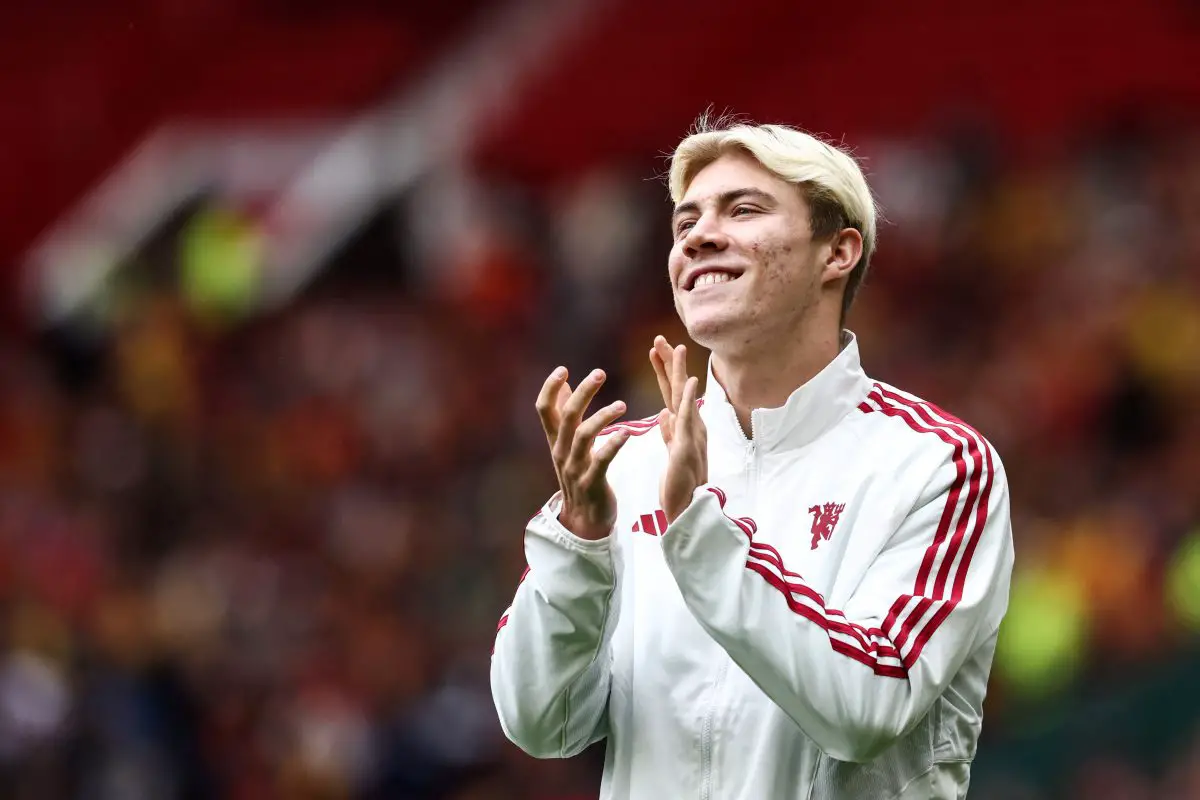 As Romano eloquently put it in his YouTube video
"Tottenham asked for information on Rasmus Hojlund, they wanted to be informed on the conditions of the deal, also conditions of the deal player side. But it was not possible to proceed because Kane was not sold to Bayern."
With the Kane transfer saga finally concluding in August, after weeks of speculation, Tottenham made a collective decision to veer in a different direction regarding their striker signing.
Brennan Johnson, with his versatility and ability to slot into various offensive positions, emerged as the preferred choice. Postecoglou, known for his attacking philosophy, found in Johnson a player who could adapt to his style of play seamlessly.
More Tottenham Hotspur News
Ange Postecoglou appears to be content with the direction Tottenham took in their pursuit of a new striker. Johnson's ability to play in different positions and contribute to the team's attacking fluidity aligns well with the manager's philosophy. Let us wait and see how he pans out in a Tottenham shirt.