"He-man"- South American boss left speechless by Tottenham ace's stellar performance in World Cup qualifier
Argentina boss Lionel Scaloni left speechless with Tottenham Hotspur's Cristian Romero against Ecuador
Argentina boss Lionel Scaloni was left utterly stunned by the mesmerizing performance of Tottenham's Cristian Romero in the recent World Cup qualifier against Ecuador.
The world champions managed to secure a hard-fought 1-0 victory, largely thanks to the brilliance of their resurgent defender and a certain diminutive left-footed magician who goes by the name of Lionel Messi.
Cristian Romero's renaissance this season at Tottenham has been nothing short of remarkable. He has swiftly moved past the inconsistent form that plagued him in the previous campaign, reaffirming his status as one of the most promising centre-backs in the Premier League.
Ange Postecoglou, Spurs' gaffer, recognized his immense potential and bestowed upon him the coveted role of the club's vice-captain. This marked a significant milestone in Romero's career, as he now stands as the leader of Tottenham's youthful defensive contingent.
What's truly remarkable about Romero's resurgence is his newfound consistency at the back. He has been a rock-solid presence, thwarting opposition attacks with great composure and assurance.
Additionally, Romero has proven himself as a potent goal threat, netting twice in Tottenham's opening four Premier League fixtures. His thunderous strike into the top corner during Spurs' 5-2 triumph over Burnley stands out as a testament to his burgeoning talent.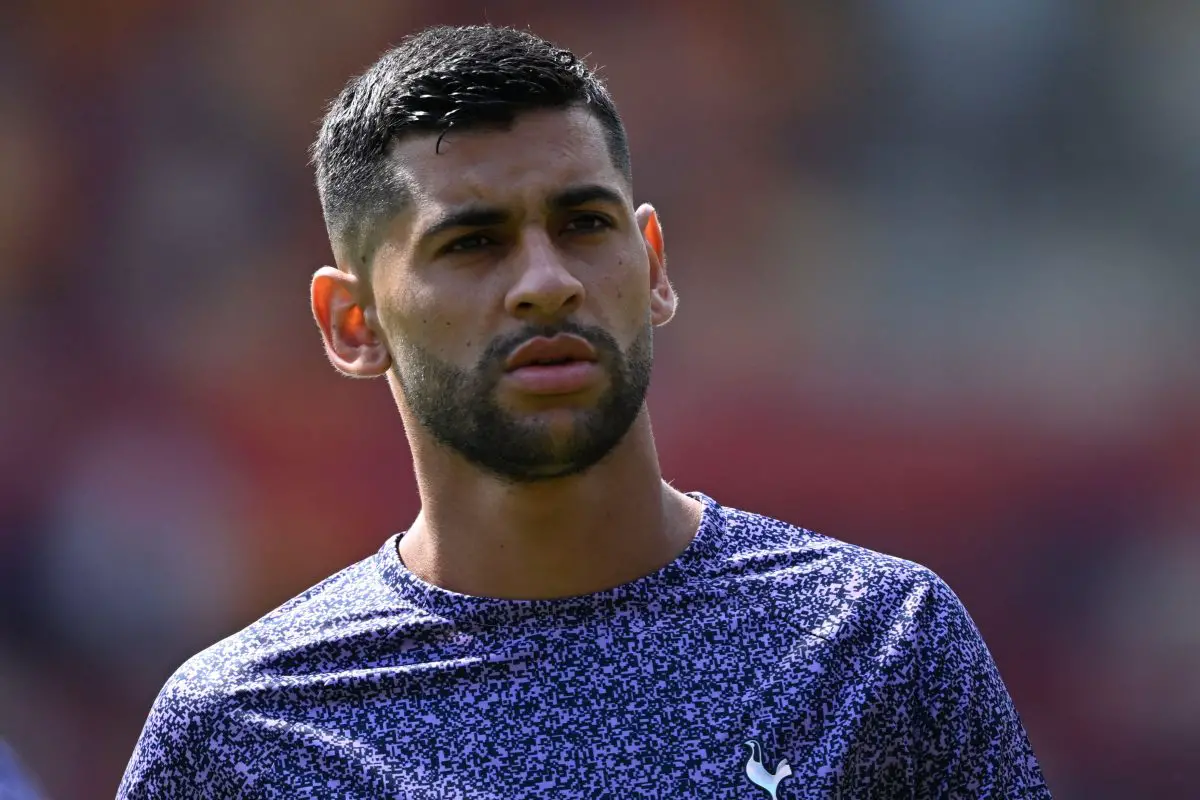 However, it's not just in the white of Tottenham that Romero is flourishing; he's carrying his newfound form onto the international stage, much to the delight of Lionel Scaloni. The Argentina boss was left in awe of the 25-year-old's performance against Ecuador, a game where he showcased the full extent of his defensive prowess.
In a recent interview with D-Sports, Scaloni effused praise for Romero, saying,
"I have no words for the match Cuti Romero had. During the home games, people motivate him and he thinks he's a He-Man, he can run 70 metres. He is an impressive centre-back, he played an incredible game"
More Tottenham Hotspur News
What distinguishes Romero is his unwavering commitment to every game. He leaves nothing on the pitch, pouring his heart and soul into every tackle, interception, and clearance. This is why he is always suscept to injuries and Tottenham will be hoping that the player returns unharmed from the international break.