Kulusevski admits what Tottenham stars expected Harry Kane to do in the summer
Dejan Kulusevski admits the Tottenham squad thought Harry Kane would stay in North London
In what was an unbelievably long-drawn transfer saga this summer, Harry Kane, Tottenham's beloved talisman, bid farewell to the Lilywhites and embarked on a new journey with Bayern Munich.
The departure of Kane sent shockwaves through the Tottenham Hotspur faithful, leaving many wondering how the team would cope without their record-breaking goal scorer. Dejan Kulusevski, the exciting Swedish winger shed light on the sentiments within the squad.
Dejan Kulusevski candidly revealed that he and his teammates had initially anticipated Kane would remain with the club. Kane's affiliation with Tottenham ran deep, and it was this loyalty that led many to believe he might see out his career in the white and navy blue.
In an interview with Fotbollskanalen, Kulusevski expressed the team's feelings regarding Kane's departure.
"We thought he would stay, but then on the last day he went to another team, and we wish him all the best in Bayern. He's off to a strong start and will surely do well there. We lose 30 goals a season, but we all have to score more goals, and we've started well."
Yet, as Kulusevski pointed out, life in football must go on. Tottenham has shown resilience and adaptability in the face of Kane's departure. The club's proactive approach to securing talented replacements and bolstering the squad has been commendable.
The attacking prowess of Tottenham has been on full display in the opening fixtures of the season. In their first four league matches, the Lilywhites have netted an impressive 11 goals, quelling doubts about their ability to find the back of the net in Kane's absence.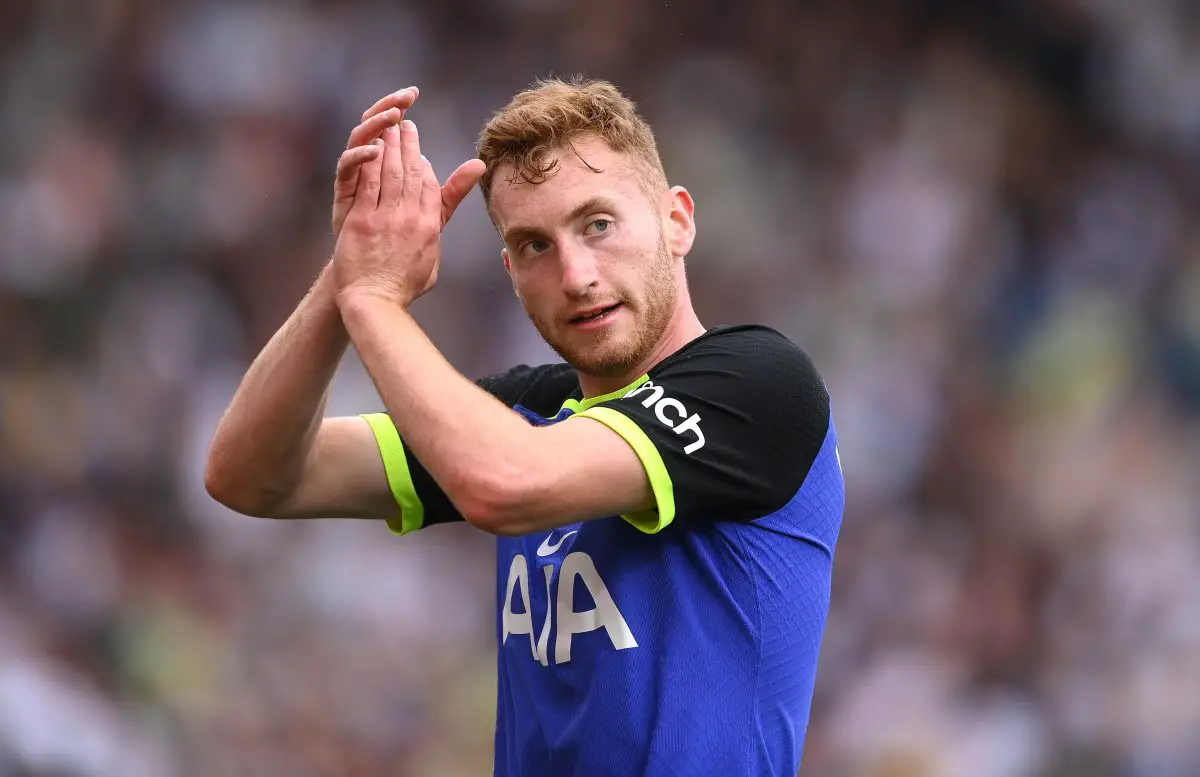 Kulusevski, a key component in Tottenham's attacking ranks, understands the responsibility that comes with donning the Lilywhite shirt. He recognizes that the departure of Kane means that the attacking players at the club must step up and contribute more goals collectively.
As the season unfolds, Tottenham fans can look forward to witnessing the emergence of new heroes, each contributing to the collective goal tally. Players like Kulusevski, who have been tasked with the challenge of scoring more frequently, are relishing the opportunity to make their mark.
More Tottenham Hotspur News
In conclusion, Harry Kane's departure from Tottenham was a bittersweet moment for the club and its supporters. While his legacy will forever be etched in Tottenham's history, the Lilywhites have shown their determination to move forward and create a new era.