Buffon backs Tottenham ace to step up for Italy when needed
Gianluigi Buffon backs Tottenham Hotspur star Guglielmo Vicario to impress for Italy
Speaking to Football Italia, legendary Italian goalkeeper Gianluigi Buffon, a name synonymous with excellence between the posts, has cast his discerning eye upon Tottenham's latest goalkeeping sensation, Guglielmo Vicario.
Buffon's ringing endorsement of Vicario, whom he believes is primed to step up for Italy in Gianluigi Donnarumma's absence, speaks volumes about the young custodian's potential and what the veteran thinks of him.
Vicario's journey to the Premier League was nothing short of meteoric, leaving even die-hard Spurs fans initially puzzled when his signing was announced. After all, he was a relative unknown to most in England, having spent the previous two seasons plying his trade at Empoli.
The most striking aspect of Vicario's game is his composure and reliability. Spurs supporters have witnessed his ability to pluck the ball out of the air with unwavering confidence. In a league as demanding and unforgiving as the Premier League, having a goalkeeper with such safe hands is a priceless asset.
Moreover, Vicario's impressive decision-making when distributing the ball has not gone unnoticed. Manager Ange Postecoglou's philosophy places a premium on playing out from the back, and Vicario's calmness under pressure has provided the team with a secure foundation to build their attacks from deep.
While Guglielmo Vicario has been part of Italy's national squad in recent times, the coveted Azzurri shirt has remained firmly in the grasp of Donnarumma. The Paris Saint-Germain goalkeeper, despite his youthful age, has asserted himself as one of the world's premier shot-stoppers.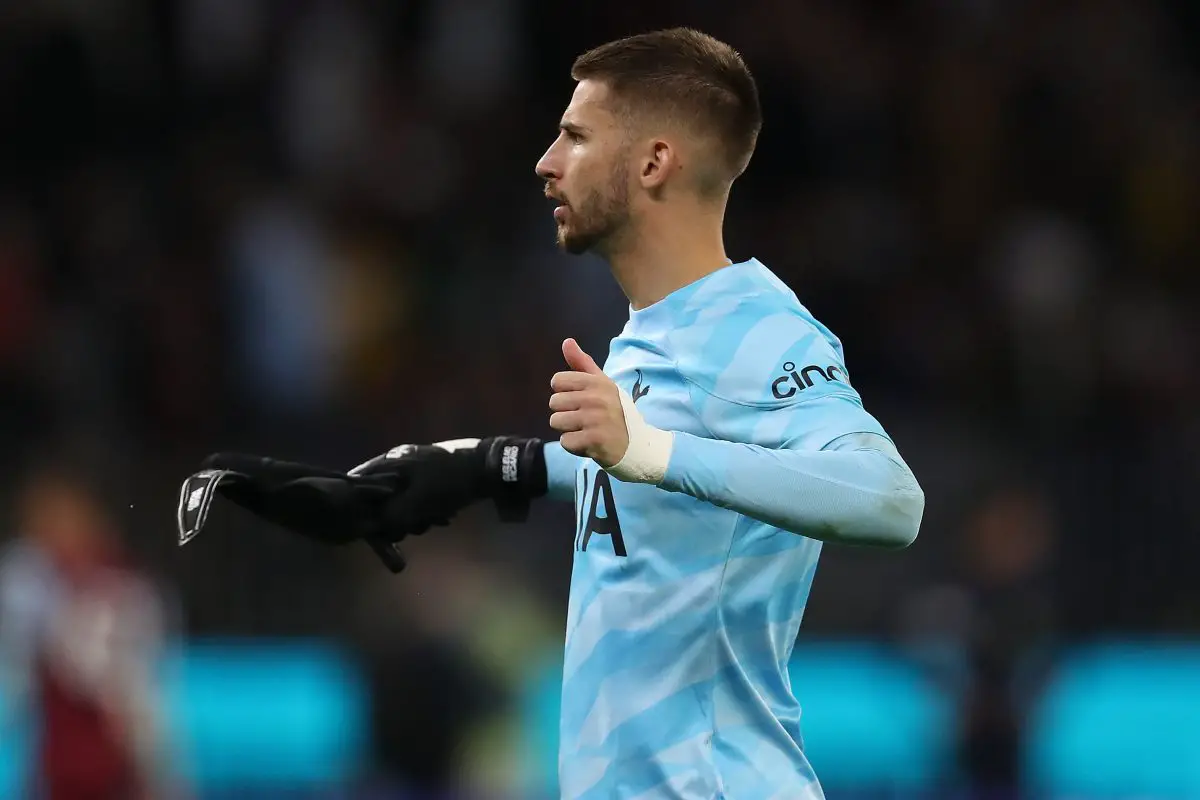 But as Buffon astutely notes, Donnarumma's enduring excellence doesn't mean Vicario's talents will go to waste. Buffon, with his wealth of experience and insight, believes that the Premier League provides the perfect platform for Vicario's growth.
The idea of Vicario serving as a reliable backup option for Italy should Donnarumma be unavailable is an enticing prospect for Azzurri fans. While Buffon acknowledges the challenge Vicario faces in securing regular international caps with Donnarumma in the mix, he assures that Italy will be in "safe hands" when Gigio has to miss out.
More Tottenham Hotspur News
Vicario might not be a regular for Italy but weirder things have happened in football. No one knows what the future holds. Let's see how it pans out.