Journo surprised 28-year-old superstar didn't force Tottenham exit
Tom Barclay surprised that Pierre-Emile Hojbjerg did not force Tottenham exit
Tottenham Hotspur's summer transfer window was a rollercoaster ride of speculation and anticipation and one of the names frequently tossed into the turbulent transfer mix was that of Pierre-Emile Hojbjerg.
As the window wore on, football enthusiasts held their breath, waiting for news of Hojbjerg's departure. However, amidst the frenzy, the 28-year-old stayed put at Tottenham, leaving many, including The Sun's Tom Barclay, genuinely surprised.
It's important to note that Atletico Madrid did express their interest in acquiring the services of the midfield maestro. Yet, their proposal reportedly fell short of Tottenham's valuation, leaving the deal in limbo.
Furthermore, it was alleged that Hojbjerg had an opportunity to join Fulham, but he ultimately chose to remain at Spurs. This decision speaks volumes about his commitment to the club and the faith he places in the vision of their new head coach, Ange Postecoglou.
The Danish international revealed his readiness to give his absolute best whenever opportunities come his way. This statement reflects a player determined to make a significant impact in the upcoming campaign.
Speaking on The Tottenham Way Podcast, Tom Barclay said
"I am surprised. I can understand they're useful players in the squad. Hojbjerg, in particular, his professionalism is well-known around the Spurs squad, and he's better than people give him credit for. But yeah, I am just surprised that they didn't force a move because they didn't want to be coming off the bench."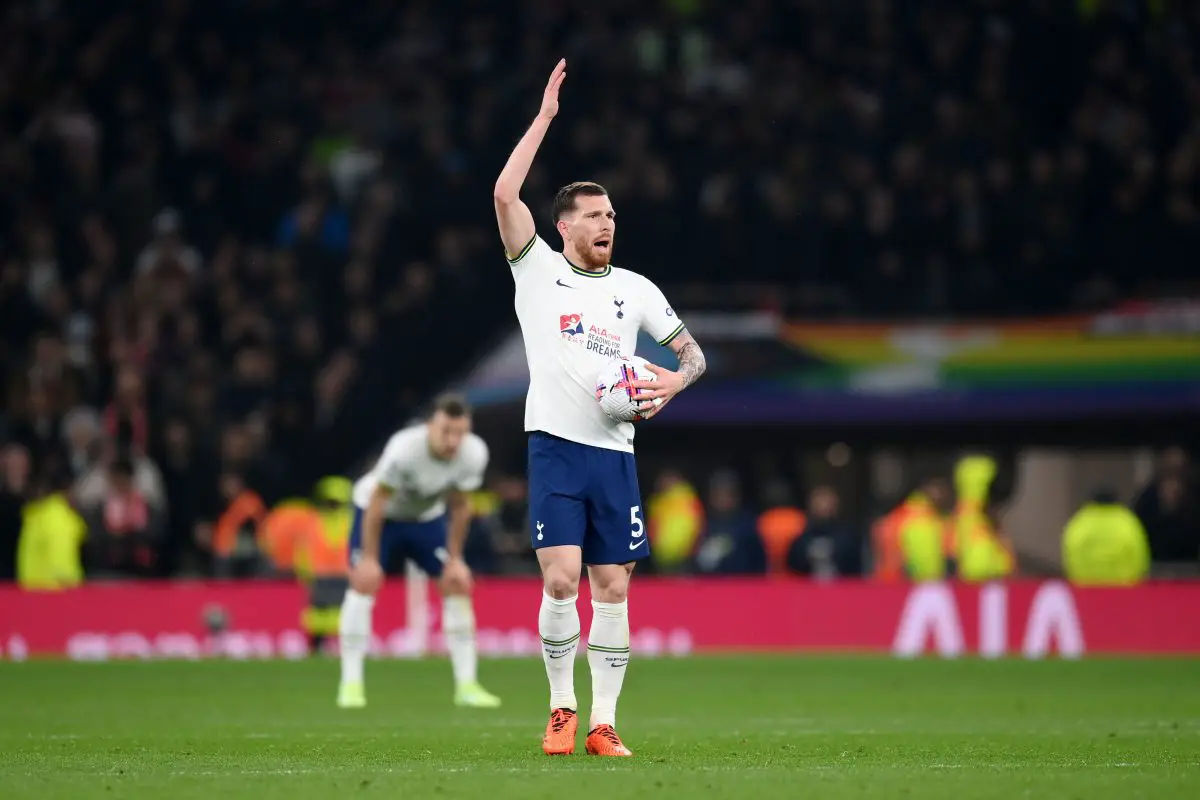 Barclay's astonishment is understandable given the competitiveness of modern football and the desire of top players to feature consistently in the starting lineup. Hojbjerg's choice to stay indicates his belief in his ability to compete for a place in the team under Postecoglou's guidance.
Ange Postecoglou's arrival has brought fresh hope to the Spurs faithful. The Australian tactician evidently values Hojbjerg's contributions to the squad, even though he doesn't guarantee the Dane an automatic starting spot.
More Tottenham Hotspur News
Looks like Hojbjerg is confident of breaking into Tottenham manager Postecoglou's plans. Let's see how this pans out.