Report: Tottenham's Harry Kane buy-back clause at Bayern is not straight forward
Former Tottenham Hotspur striker Harry Kane might prefer to stay at Bayern Munich amid a buy-back clause claim
According to the Daily Mail, Tottenham Hotspur will not find it easy to buy their former striker Harry Kane back from Bayern Munich since their contract details seem more complicated than earlier revealed.
Daniel Levy has disclosed that the Spurs have a buy-back option that allows them to potentially bring the 30-year-old star back from Germany in the future.
Kane, who came up through the club's youth system and debuted for Tottenham in 2011, evolved into a top-tier striker and a true club icon.
With 278 goals and 64 assists in 430 appearances, he holds the record for the most goals scored by any Tottenham player in history, surpassing Jimmy Greaves's long-standing record earlier this year.
With the English star's contract approaching its final year, there were speculations about him leaving London for another club.
Spurs eventually allowed their former captain to join the Bundesliga over the summer, as Kane sought to secure some trophies before the later stages of his career. Bayern made a record-breaking transfer of £100 million to sign the prolific striker.
It raised eyebrows because Kane decided to leave behind the opportunity to break Alan Shearer's all-time Premier League goalscoring record. He was just 47 goals away from surpassing the legendary former Blackburn Rovers and Newcastle United striker.
Recent updates have surfaced regarding the star player's decision to leave in the summer and what the future may hold.
During a Spurs' fan forum event on Tuesday night, Levy publicly confirmed the presence of a buy-back clause that could help them book a reunion with the English ace.
The specifics of the clause, including the fee, remain undisclosed by the Spurs chairman. Nevertheless, this revelation suggests that the North London club would likely be in pole position to bring Kane back to England when his spell in Germany concludes.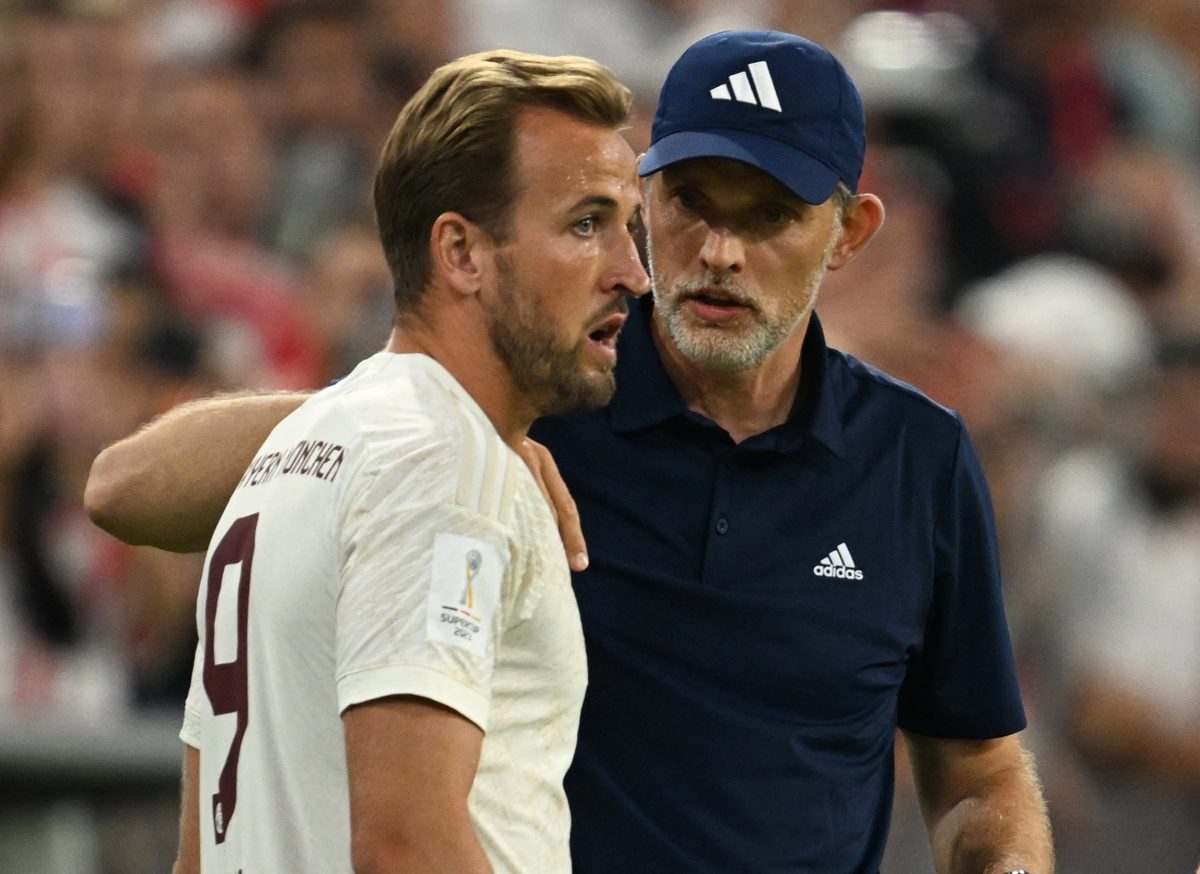 This move would also allow their former player to compete for the title of the Premier League's all-time top scorer.
However, Kane seems fully committed to his new journey at Bayern, where he has a contract until 2027. It's difficult to predict how he might feel about the prospect of returning to play for the Spurs in the future.
Also, it has been stated that Tottenham might need to negotiate a fee with the Bundesliga side if they want to have any chances of bringing back their former player.
The striker's relationship with Levy has taken a hit recently, as he was instructed to stay away from the Spurs training facility. This meant that there were no farewells by the club.
Spurs have enjoyed a strong start to the season under new manager Ange Postecoglou, recording four wins and a draw in their first five Premier League games.
Meanwhile, Kane has also been performing well, as he scored four goals and one assist in five appearances for the German giants.
More Tottenham Hotspur News
It remains to be seen whether the striker responds to any of these claims. Until now, the situation has been stagnant, with no updates on the matter from Kane or his agent.