Romano reveals the four exit-linked senior Tottenham stars left out of South Korea tour
Transfer News: Spurs leave four first-teamers out of South Korea tour
According to popular Italian journalist Fabrizio Romano, Spurs leave exit-bound quartet Harry Winks, Sergio Reguilon, Giovani Lo Celso and Tanguy Ndombele out of the pre-season tour to South Korea so that they can sort their future out.
The Lilywhites have been one of the busiest clubs in the transfer market until now, making solid acquisitions like Richarlison, Clement Lenglet, Yves Bissouma and Ivan Perisic amongst others.
What this means is that some players who are not in the manager's plans will have to leave this summer and the four aforementioned players have been asked to look for other clubs by Antonio Conte.
Giovani Lo Celso and Tanguy Ndomble spent last season out on loan at Villarreal and Lyon respectively. Harry Winks did have a prominent role in the team under Conte but it fizzled out as the season came to a close.
The most surprising one out of the lot is Sergio Reguilon. The former Real Madrid man is still very young and extremely talented and it is not evident as to who Conte plans on using if the Spaniard leaves.
Regardless, the Italian tactician has a plan and he has made his message very clear by leaving these players out of the pre-season tour. It's up to the players to find a new club for themselves now.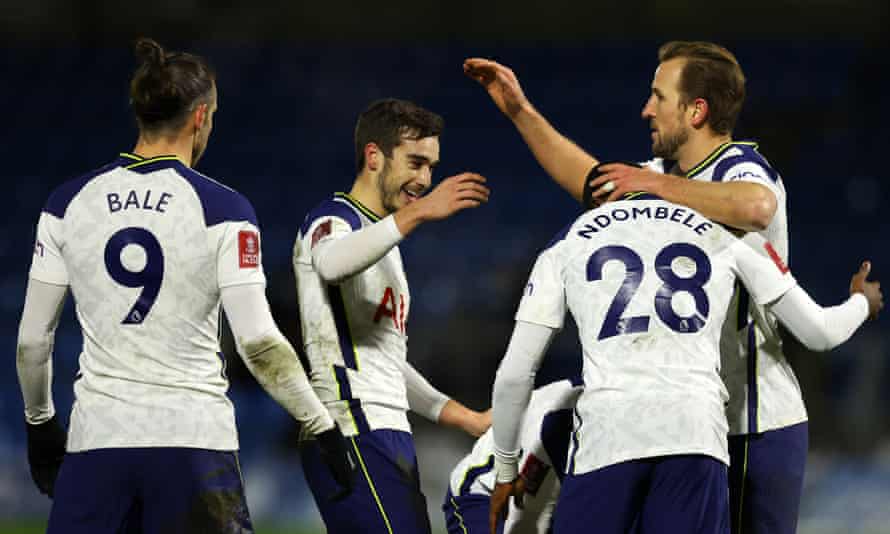 Tottenham are doing some great business in the transfer market at the moment. They are reinforcing all areas of the field as they look to build a competitive squad for the Premier League and the Champions League next season.
Antonio Conte is at the helm to undertake a revolution at Spurs, the seeds for which he had already started sowing last season. The Italian manager is known to get the best out of his team and exciting times lie ahead for Tottenham.
More Tottenham Hotspur News
It feels like the business in the transfer window is still not done. It remains to be seen who Spurs sign next but at present, they need to find a way to ship these four players out.