Tottenham Hotspur Stadium makes the cut as England make Euro 2028 decision
Tottenham Hotspur stadium selected as one of the host venues for Euro 2028
The Tottenham Hotspur stadium is one of the many stadiums to make the cut as the FA confirmed that they had submitted a preliminary bid for the UK and Republic of Ireland to host the UEFA Euro 2028.
Government partners across the UK and Ireland have supported this bid that would see games being held across all of the UK and Ireland. The bid includes 14 proposed venues to host the games.
A statement released on The FA's website reads (h/t Football. London):
"The UK & Ireland Bid to host UEFA EURO 2028 has today submitted our Preliminary Bid Dossier – a key moment in UEFA's campaign process. The bid sets out our clear and compelling vision for UEFA EURO 2028: 'Football for all. Football for good. Football for the future'."
Apart from the Tottenham stadium, London Stadium, Old Trafford, Everton Stadium and Villa Park among others have made the cut. Arsenal's Emirates Stadium and Chelsea's Stamford Bridge have not been selected.
The Tottenham Hotspur stadium is one of the finest stadiums not only in the country, but all of Europe. The 62,850-capacity ground was opened in 2019 after being announced way back in 2008. The stadium is yet to host an international game for the Three Lions.
Italy have abandoned their bid to host the tournament, leaving Turkey as the only other official rival bidder to host the tournament six years from now.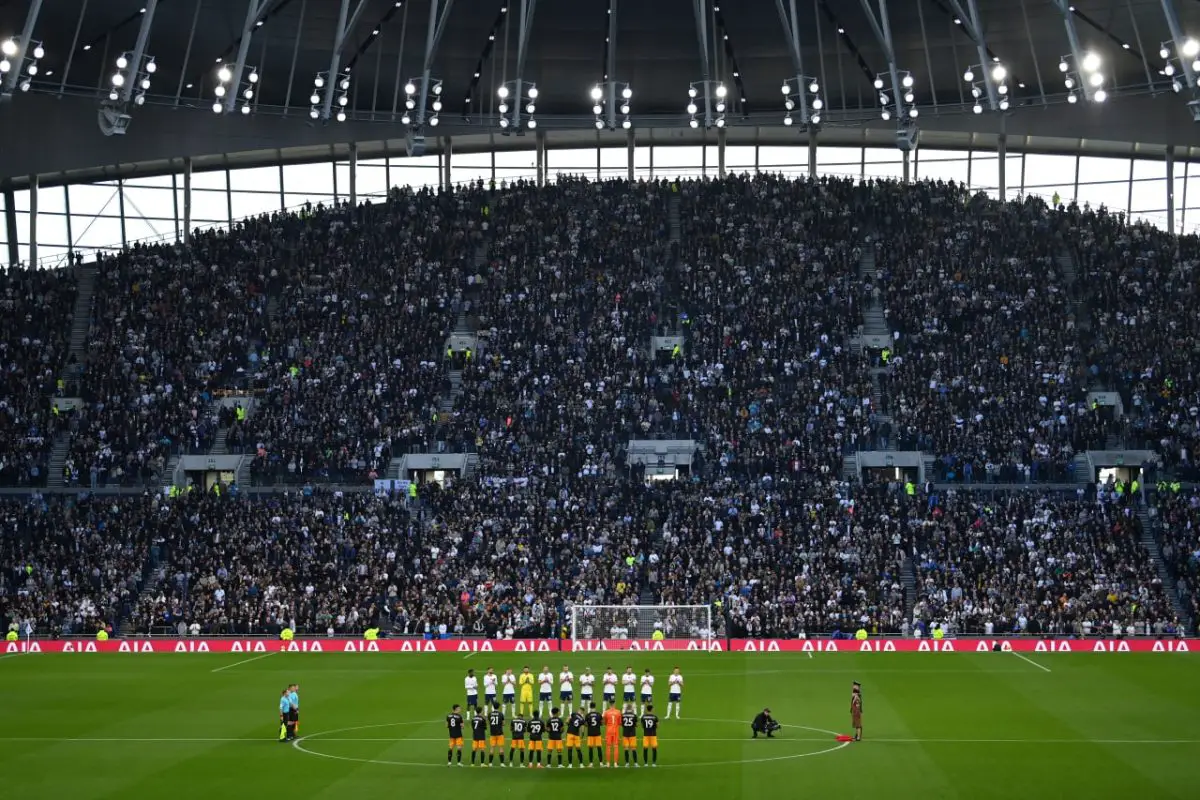 England last hosted the Euro in 1996 in which Germany won 2-1 against the Czech Republic in the finals. The Three Lions have never won the tournament, coming closest last year when they lost against Italy in the finals during the penalty shootout.
More Tottenham Hotspur News
A list of the proposed venues and cities are below:
1. Birmingham – Villa Park
2. Liverpool – Everton Stadium
3. London – London Stadium
4. London – Tottenham Hotspur Stadium
5. London – Wembley Stadium
6. Manchester – City of Manchester Stadium
7. Newcastle – St James' Park
8. Sunderland – Stadium of Light
9. Trafford – Old Trafford
10. Dublin – Dublin Arena
11. Dublin – Croke Park
12. Belfast – Casement Park Stadium
13. Glasgow – Hampden Park
14. Cardiff – National Stadium of Wales