"He has little niggles" – Alasdair Gold sheds light on absence of Tottenham player from recent training videos
Spurs journalist Alasdair Gold talks about the absence of James Maddison from recent training videos
Recent concerns over the absence of James Maddison from training videos has sent a number of Tottenham fans into a panic. The 26-year-old English international has been one of the most consistent performers for Ange Postecoglou this season.
However, the sight of him missing from training sessions has raised concerns among supporters.
Tottenham journalist Alasdair Gold has shed light on the situation, explaining that Maddison's absence in training videos is not necessarily a cause for alarm. Maddison occasionally skips training sessions due to minor injuries and other issues that may affect his participation.
Here is what Gold had to say about Madders speaking to the audience of his Youtube Channel:
"I know there's been some concern as there always is as people have watched the training videos and haven't seen James Maddison. Sometimes Maddison doesn't do every session because he has little niggles and issues that mean he doesn't. What I would say about training videos is you don't know when they're taken. It may well be that we find out something isn't right, but nothing came from Postecoglou about Maddison"
One crucial aspect to consider when analyzing training videos is the timing of these sessions. They may not coincide with Maddison's regular training routine, leading to moments when he is not captured on camera.
It's important to remember that, as of now, there have been no official statements or announcements from Postecoglou regarding any issues with Maddison. The manager's silence on the matter probably implies that there is no immediate cause for concern.
Maddison's impact on the team has been undeniable, with his impressive statistics highlighting his value to the squad. Three goals and five assists from 11 appearances across all competitions is surely a testament to the impact he has had on Spurs' positive run of form.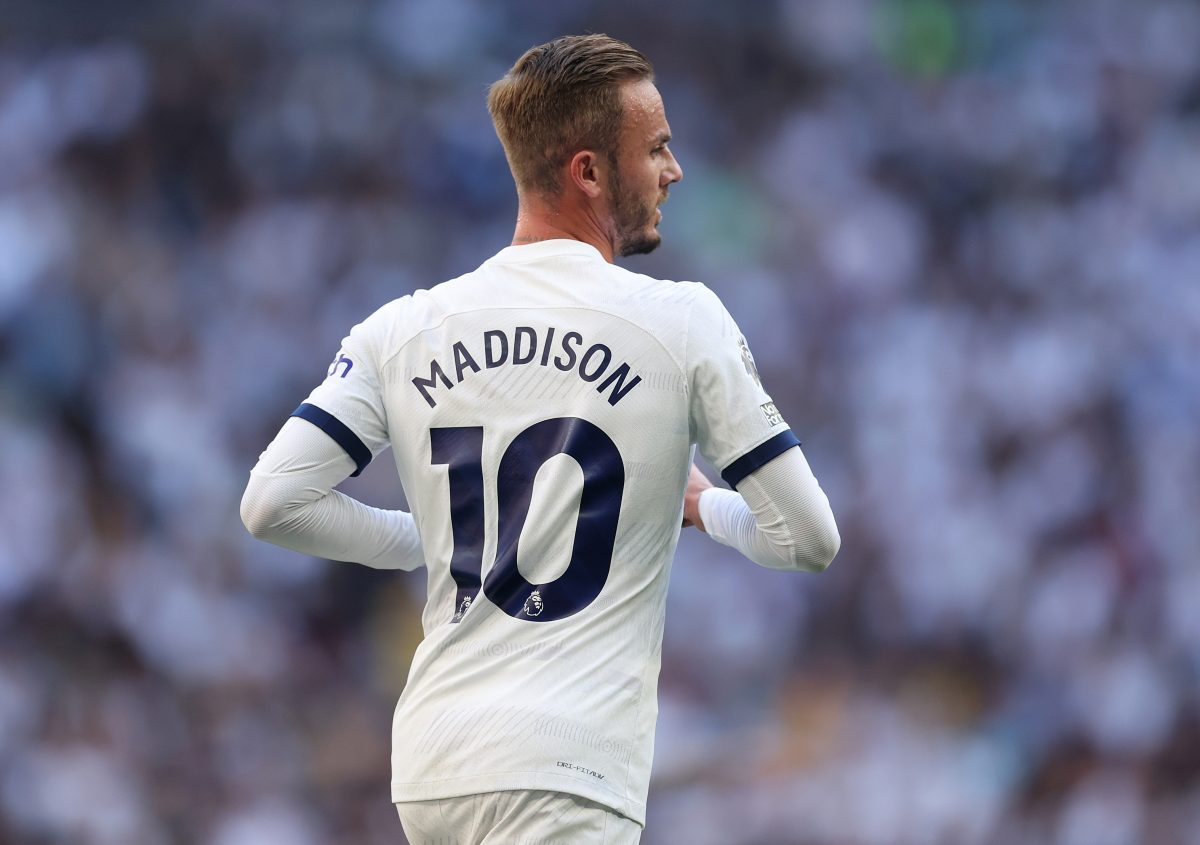 While it's natural for fans to worry about a key player's well-being, it's essential to trust in the club's management and coaching staff. They are responsible for ensuring the players' fitness and well-being.
More Tottenham Hotspur News
The absence of Maddison in training videos may be part of a broader strategy to manage his fitness and address any minor issues. It is certainly not unusual for professional athletes to have specialized training and recovery plans to keep them in peak condition.